Elsa & Anna: Sisters Forever
Elsa & Anna: Sisters Forever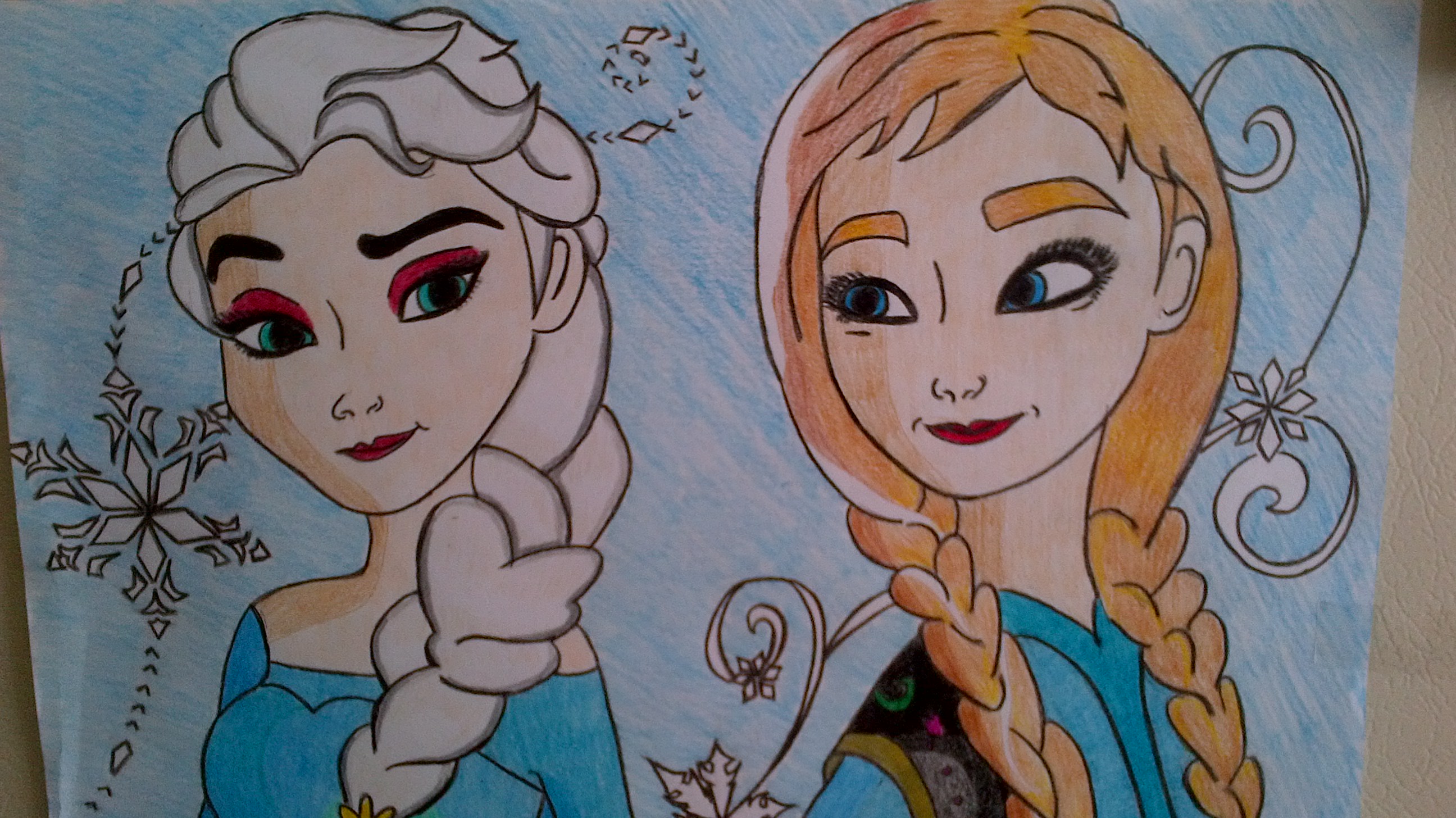 Description
Sisters Elsa and Anna from Disney's animated Princess movie, Frozen.

I used a how-to draw Frozen characters application as reference for both sisters. The snowflakes were both imagined and based off of the movie cover.

Disclaimer: Elsa and Anna are copyrighted under Walt Disney. I do not claim anything other than my own fan-art drawing.