Sugar Sugar Rune: Kato's Mother
Sugar Sugar Rune: Kato's Mother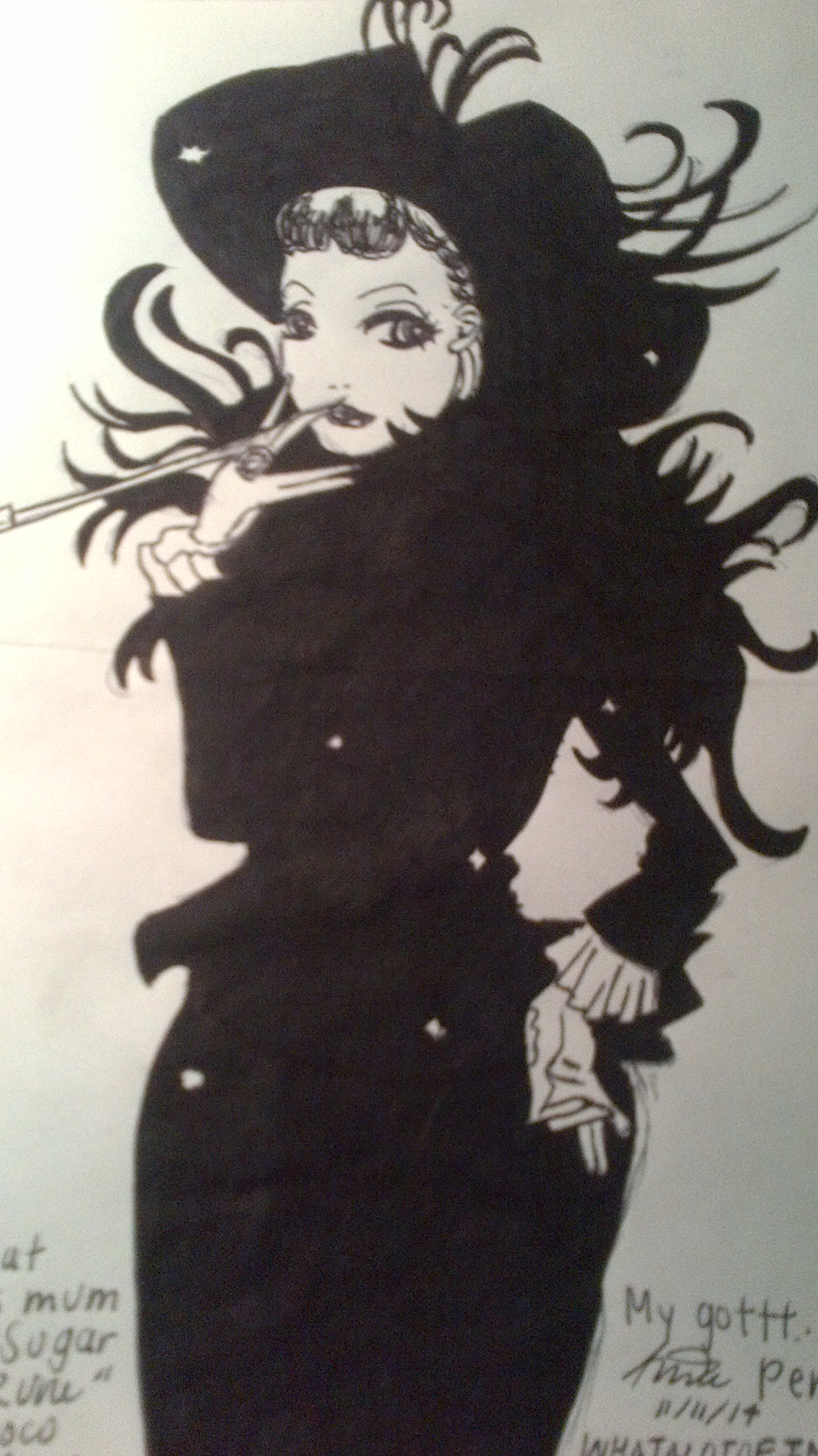 Description
Another character from "Sugar Sugar Rune", in this case, Chocolat Kato's mummy-- woman in black who wanted to be Queen of the Magic Realm, but (SPOILER!!). Heh, I enlarged her waist a biiii~t too big-- I tend to enlarge things that don't need enlarging. Too much practice in geometry class two years ago, I guess. Fanart intended to challenge school friends in English class.

Me: "Hah! Let's see who can draw the sexiest female!!" (Because the other two can only draw guys, I may be the winner.. HEHEHE~ SECRET WEAPON.)

Note to self: I used up a lot of ink. Hm.

UPDATE 12/1/14: Now that I look from afar, her hips are WAY TOO BIG.

Disclaimer: The manga, "Sugar Sugar Rune", is written and illustrated by Moyoco Anno. I do not claim anything other than my own fan-art drawing.
General Info
Comments
7
Media
Ink or markers
Time Taken
Reference