Tokyo Ghoul: Ken
Tokyo Ghoul: Ken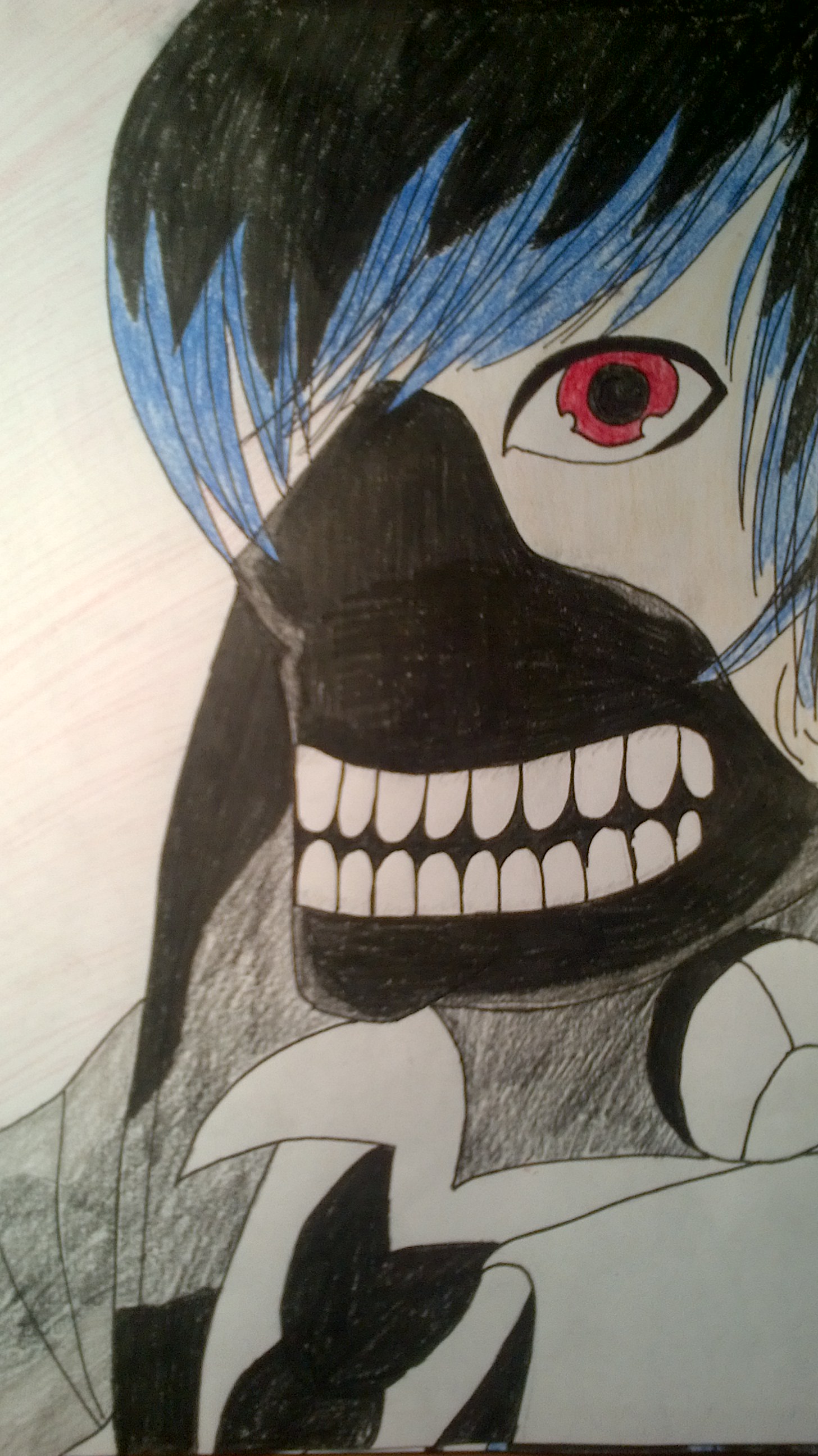 Description
Kaneki Ken from the up-and-away hot anime/manga, "Tokyo Ghoul", a drawing request for a school friend. Like the other, drawn early and colored/completed late. However the old saying goes, I flow along as well~

Oh-wait-no, this is actually a bribe request. See, we're (p1) doing an all out "period" war with all the other classes in my English room and I pressured her (in a friendly way!) in challenging someone (p4) who drew their own chibi OC on the whiteboard. Our teacher was okay with it, and so are the students who occasionally look away from their assignments to gaze upon the now wholly decorated board and drool. They don't drool, not really, but in their minds, they are. I can tell by the way their eyes drift over our weird drawings. EHEHEH.

Disclaimer: The anime/manga, "Tokyo Ghoul", is written and illustrated by Sui Ishida. I do not claim anything other than my own fan-art drawing.
General Info
Comments
8
Media
Colored Pencil / Crayon
Time Taken
Three days; SMH
Reference
Google Images > Tokyo Ghoul Kaneki Ken