Blood+: Saya
Blood+: Saya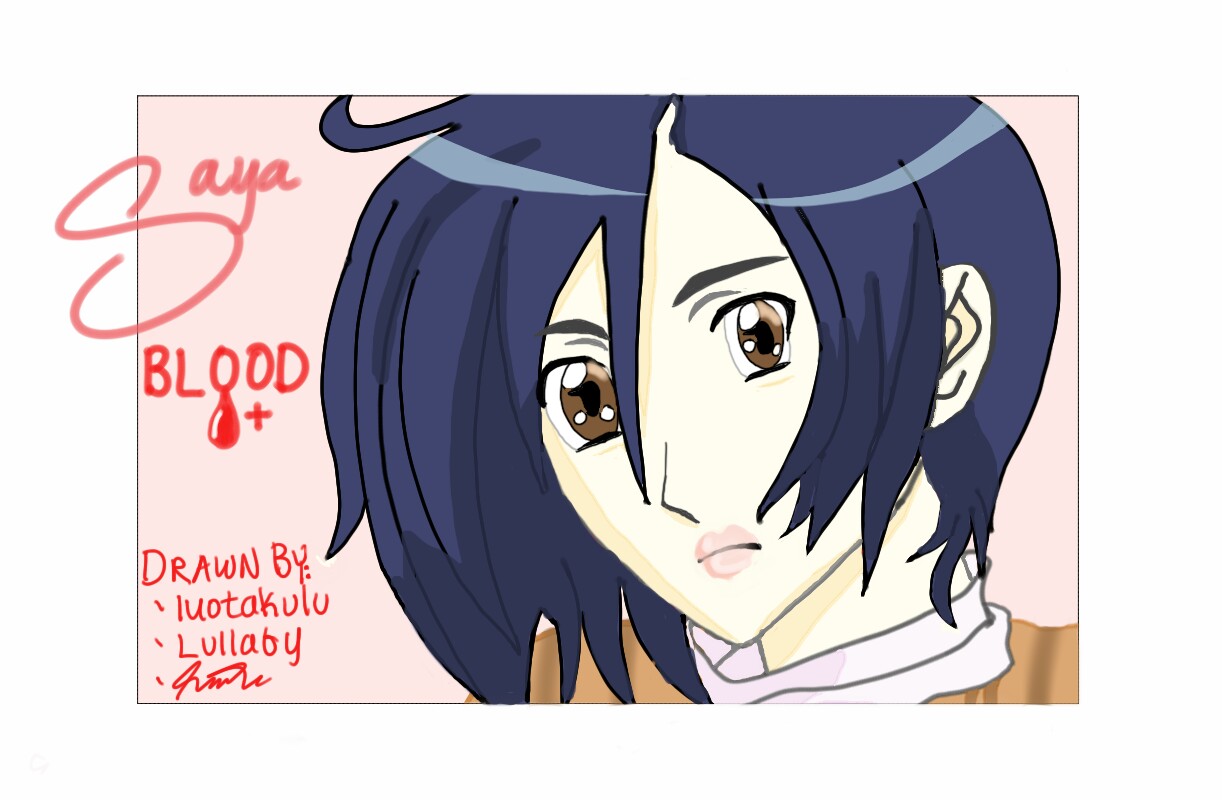 Description
I'm finally done! Yeah!
Introducing Saya Otonashi, the heroine in "Blood +", the anime about warring blood twins, Saya and her sister, Diva. The story line is very interesting, with many twists-and-turns, and toss-you-out-of-your-seat climaxes. The anime itself is a bit older than the anime we otaku watch nowadays. Nonetheless, the series is awesome. I recommend you watch it, if you can stand tons of blood being spilled. (No worries, the color isn't that dark red. It's brown red-ish. Ish.) 
Okay, so line-art turned into full-on color. What happened? Well, after looking at akiraraven's most recent WIP, I felt inspired because the way he draws his characters with his style of line-art was very cool; don't forget the coloring afterwards! (And besides, we both use the same drawing program. I felt like I could learn from him. XD) Feel free to check out his art
here
! Thank you for the inspiration!
--> When you look at it afar, it looks nice, but you see something weird.. the right eye is tad bit big, but let's ignore that sight, shall we? Shush shush. X''''D many tears... <--
Disclaimer: The anime, "Blood+", is created by Production I.G. and Aniplex; directed by Junichi Fujisaku. I do not claim anything other than my own fan-art drawing.
General Info
Comments
4
Media
Digital drawing or painting
Time Taken
An hour (?)
Reference
Google > Images > Blood + Saya