Back-wall Clamor
Back-wall Clamor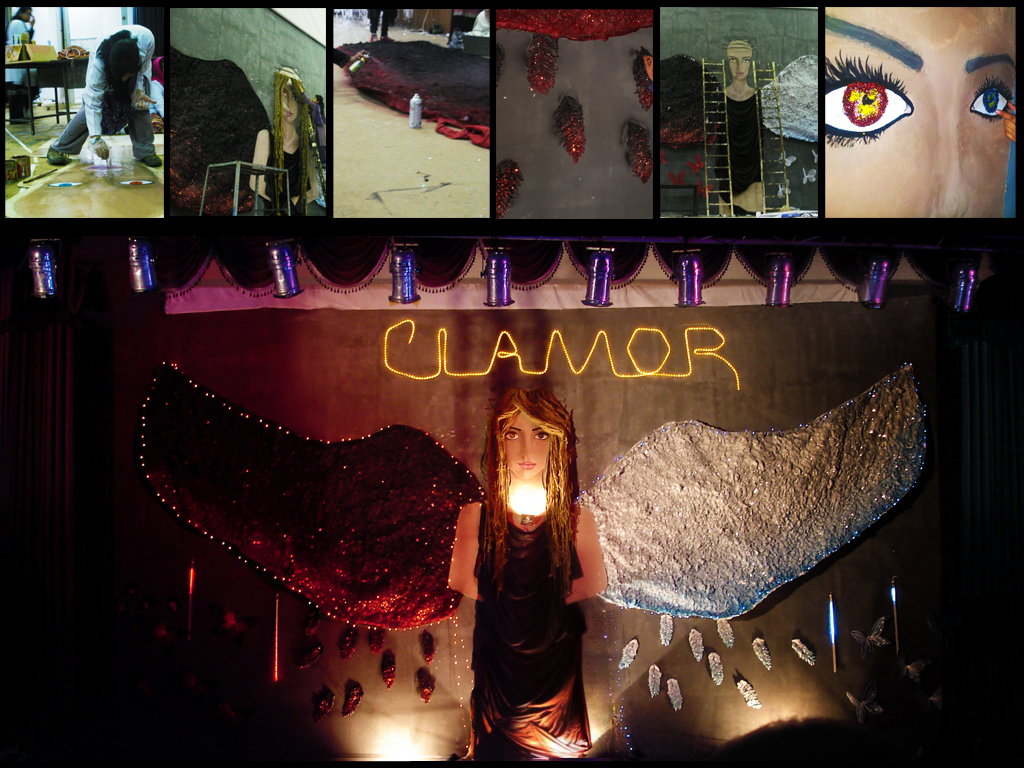 Description
The Auditorium Back-wall 2013 of my college, Rawalpindi Medical College.
Theme: Clamor/Angels & Demons
=13pxScale: 42 x 34 feet
Detail:
The face was painted on cardboard.
One eye was glittered with red, the other with blue.
The lips were painted with shades of pink & red paint and later put on red glitter.
The hair made with individual ropes shaded in three different colors golden, yellow & brown.
The dress made with brown silk cloth.
The wings made of cotton, spray paints & glitter.
Conclusion:
The above row of images show the effort put into it, it took from 11 am to 4 pm (5 non-stop hours) just to tie up & set the already prepared hair, fixing the ropes to the wall with nails & hammer on ladders.
The whole thing took about a week.