Allah - The Greatest Name
Allah - The Greatest Name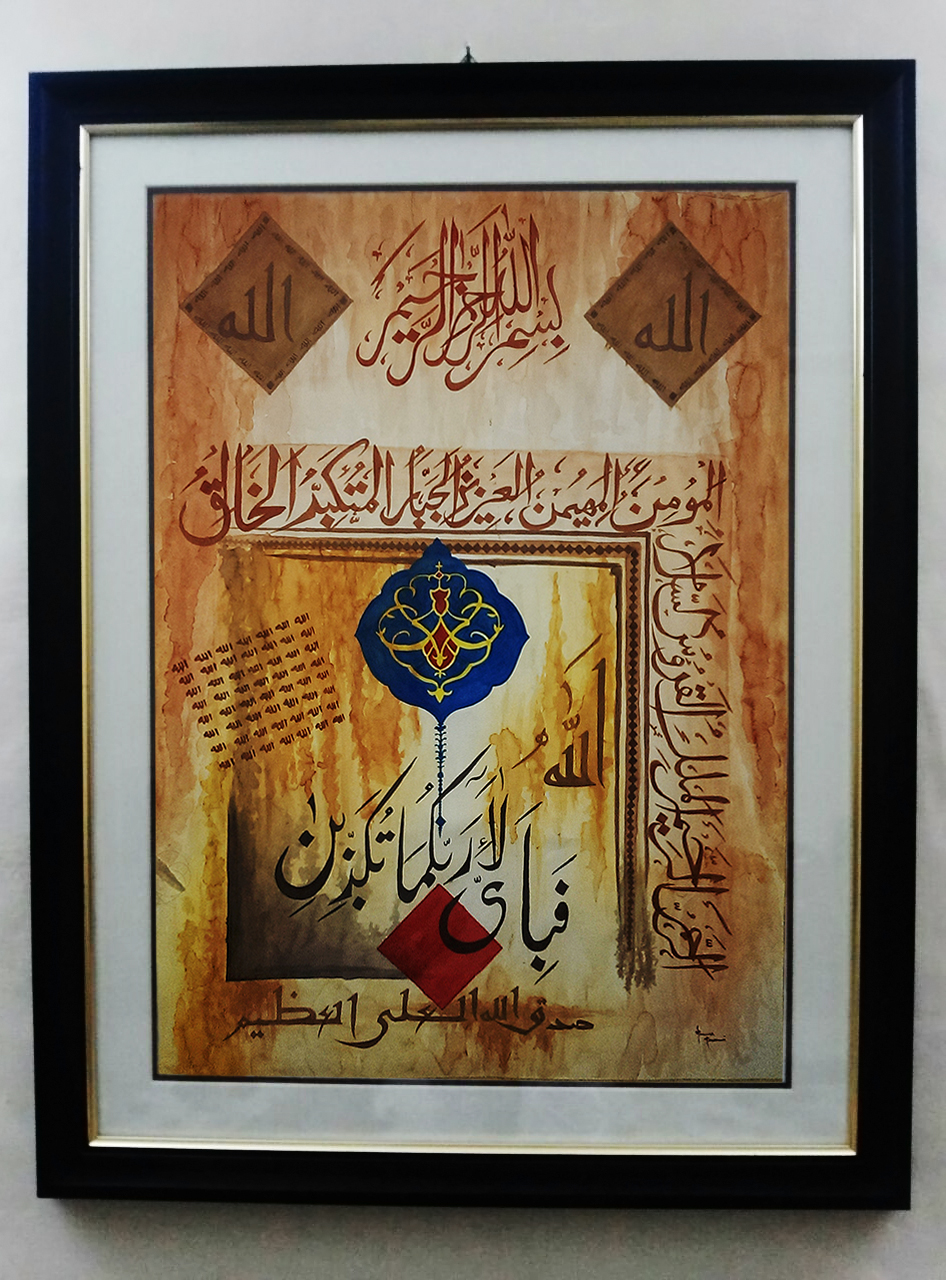 Description
Translation of the top central part: "In the name of God, the Most Gracious, the most Merciful."
Translation of the central part: "So which of the favors of your Lord would you deny?"
Translation of bottom part: "God Almighty speaks the truth."
Translation of the two lines (God's names): "The Beneficent,  The Most Merciful, The Absolute Ruler,  The Pure One, The Source of Peace, The Inspirer of Faith, The Guardian, The Victorious, The Compeller, The Greatest,  The Creator"
My first calligraphy painting


This has been inspired from another painting (sadly I do not know the artist for crediting)
Water colors on paper
Time taken: 1 week (several hours per day)
(...with the hope that I made no mistakes with the calligraphy, and if so, may He forgive me for the neglect)
Work in progress and details here: 
https://www.facebook.com/pg/Casual-Strokes-by-Hanna-281446779242/photos/?tab=album&album_id=10154...