OC for Chibs's Contest
OC for Chibs's Contest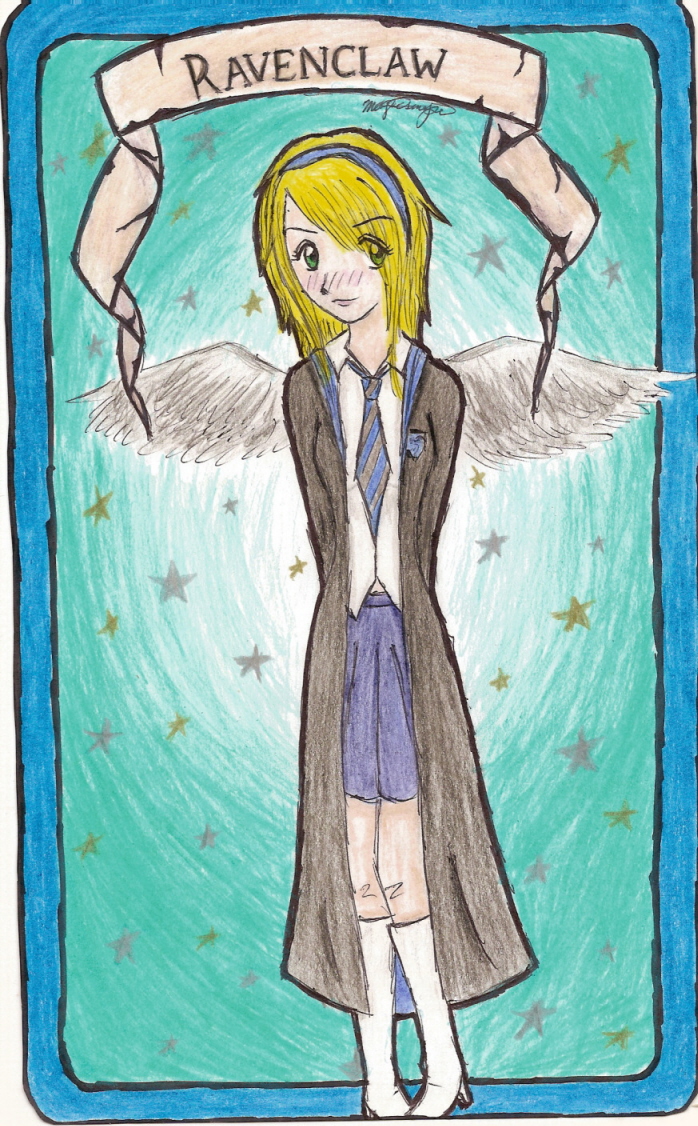 Description
This is my Harry Potter OC contest entry.

Her name is Hailie Burns. Her parents both died when she was a baby while on a secret mission for the ministry. After her parents' deaths, she was adopted by her god-parents, who did not like her and never told her about her real parents. They ignored her and she soon was overcome by loneliness, retreating to books and studying for comfort. On her 11th birthday, she got a letter inviting her to Hogwarts and there, she learns that she is actually the heir or Ravenclaw and has some special abilities of her own. She is the same age as Harry, Ron and Hermione. Hailie befriended Hermione first, using her intelligence and eventually became friends with Ron and Harry despite her shyness.

NOTE: She does not actually have wings, but can conjure them using her special powers.