Behold the T-chan!
Behold the T-chan!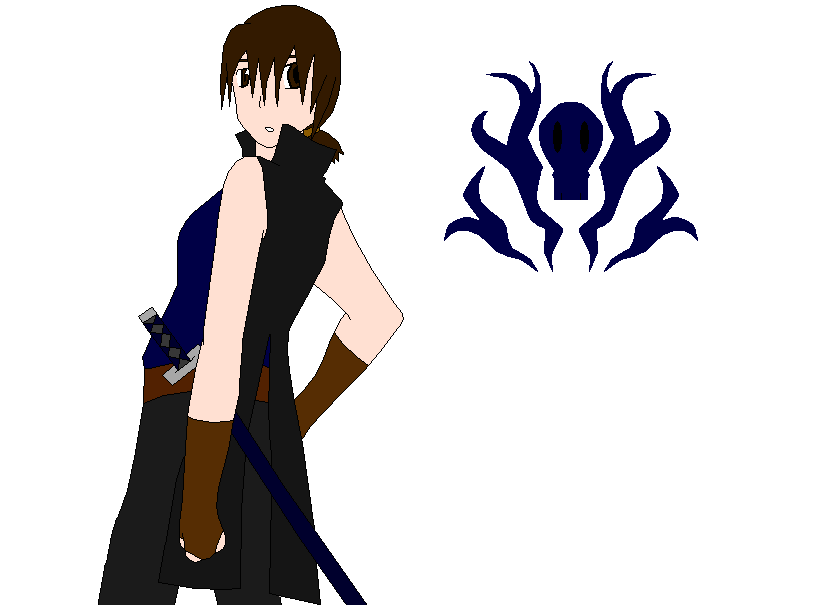 Description
For Uso, that story that I have NOT abandoned.
This is the new T-chan, after she (censored spoilers) and gets blood all over her clothes, Natalia and Anise are all 'SHOPPING WHOOT' then the hair as well. Talking about myself in third person feels weird... and I also feel conceited for drawing myself so much. *shot*
The symbol thingy off to the side is supposed to go on the back of the coat. I can't exactly paste it on in MS Paint because I can't mess with the perspective... and I don't wanna try to redraw it with my mouse... so nyeh.
Made base of Megpoid/GUMI from a video of her covering Kuusou Palette. I liked the pose, so I used it.
Aaaand... uh...
I actually stayed up until 5 A.M. playing Tales of Symphonia. I stayed up until 9 A.M. playing Tales of the Abyss, though, so ha. Sorry Lloyd; TOS doesn't have Jade.
General Info
| | | | |
| --- | --- | --- | --- |
| Ratings | | Comments | 2 |
| Category | Real People » Self | Media | MS Paint |
| Date Submitted | | Time Taken | |
| Views | 645 | Reference | |
| Favorites... | 1 | Keywords | |
| Vote Score | 0 | License | Berne Convention |