Let's go collecting, Piplup!
Let's go collecting, Piplup!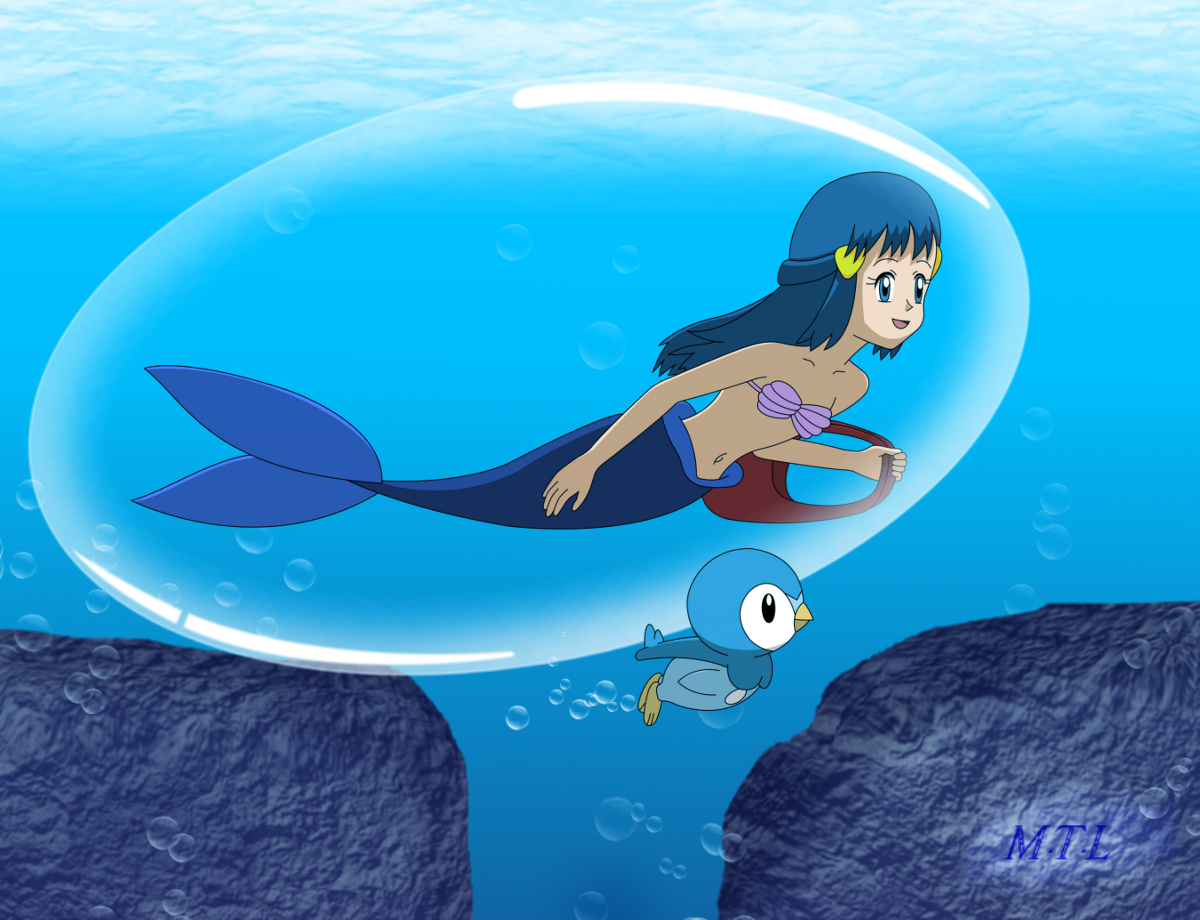 Description
I drew this based off a little fan game of The Little Mermaid I found in which you just collected sunken 'treasures' in a 2 minute time limit. Also in the game, Flounder often blew an air bubble and it acted as a shield for Ariel. So you know where this came from. 

 There was also Sebastian who gave a short speed boost, but I didn't know what Pokémon to choose. I had considered Buizel but she doesn't have him anymore, and I did not want to use Krabby.
I wasn't too sure how to color the tail and shell top at first so I thought of guess what? Yeah, her region's mascot legendaries..... sort of. But I really think it suits her more than black shells and pink tailfin. I also tried to base the bubble she's in on the fan game, but with a little more to it. And of course, the background was looking too plain and overused so I tried adding more to that too.
So.... here you go. If you love The Little Mermaid, go look for the fan game I got this idea from. I don't feel like linking it here.
General Info
Comments
2
Media
Digital drawing or painting
Time Taken
Reference