You're invited...
You're invited...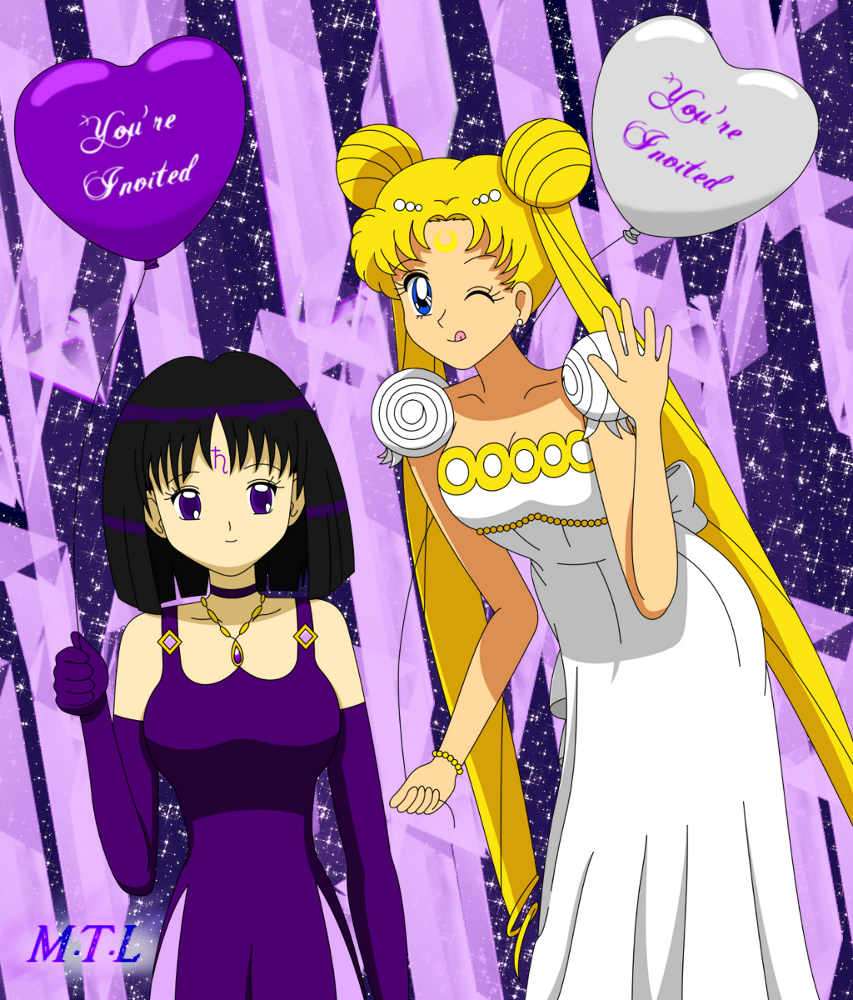 Description
to an out of this world New Year's party on the moon! (not really on the moon) Cake, activities, and about anything included!
Really love how this turned out! But holllllly pi*s, Serena's dress details.... I guess it's fitting it has more detail cause she's the lead character. Also wanted a half spacey, half crystally bg cause of this. Also, Saturn's dress being manga only, very hard to find good refs overall that are accurate enough.
Long story short, our Moon Princess is hosting a royal shindig and Hotaru (as well as everyone else) is invited with a balloon that says 'You're Invited" and (think of this as you will) maybe you'll find a balloon like their's. 

(Was done in 2013)
General Info
Comments
1
Media
Digital drawing or painting
Time Taken
Reference