CM: GoldLinaric
CM: GoldLinaric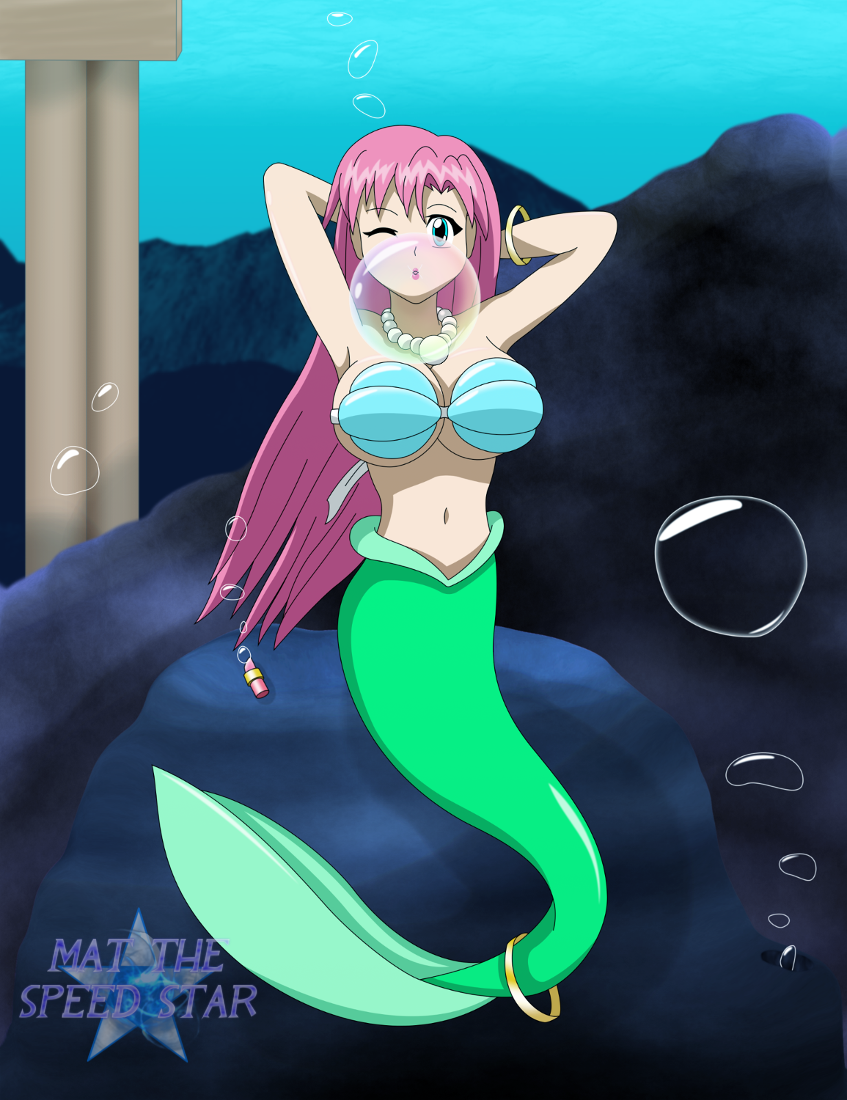 Description
First commission done since reopening, this is for
GoldLinaric
for a character he came up with and commission me to draw/design.
Her name is Rachel, a wealthy, bubbly, adult mermaid who lives in a large underwater manor, and her occupation is forming stuff like furniture and items from special unpoppable soap bubbles, a 'bubblesmith' of sorts. Her skill also allowed her to fashion her shell top, which the shells are actually two bubbles shaped as such. Living as she is, she does have many maids under her employment and sometimes likes to have fun with some of them in various ways, like sneaking up and blowing a bubble to trap them, or just pulling them away from work for some girl time. (I'm just both going off memory and thinking up some stuff here.)
As for details, he requested Rachel be blowing up a soap bubble, and for a setting, options of either her bedroom, or something outside, and you can see what I chose. (It's kinda supposed to be just outside her manor hence the pillars) As Rachel usually blows soap bubbles, she needed something to do it with, and the little thing of lipstick there allows her too cause it's partly made from a special soap.
Rachel (c)
GoldLinaric
art (c) me
If you would like a commission, please read the member info on my front page for more details and how to commission me.