New Dawn (redone)
New Dawn (redone)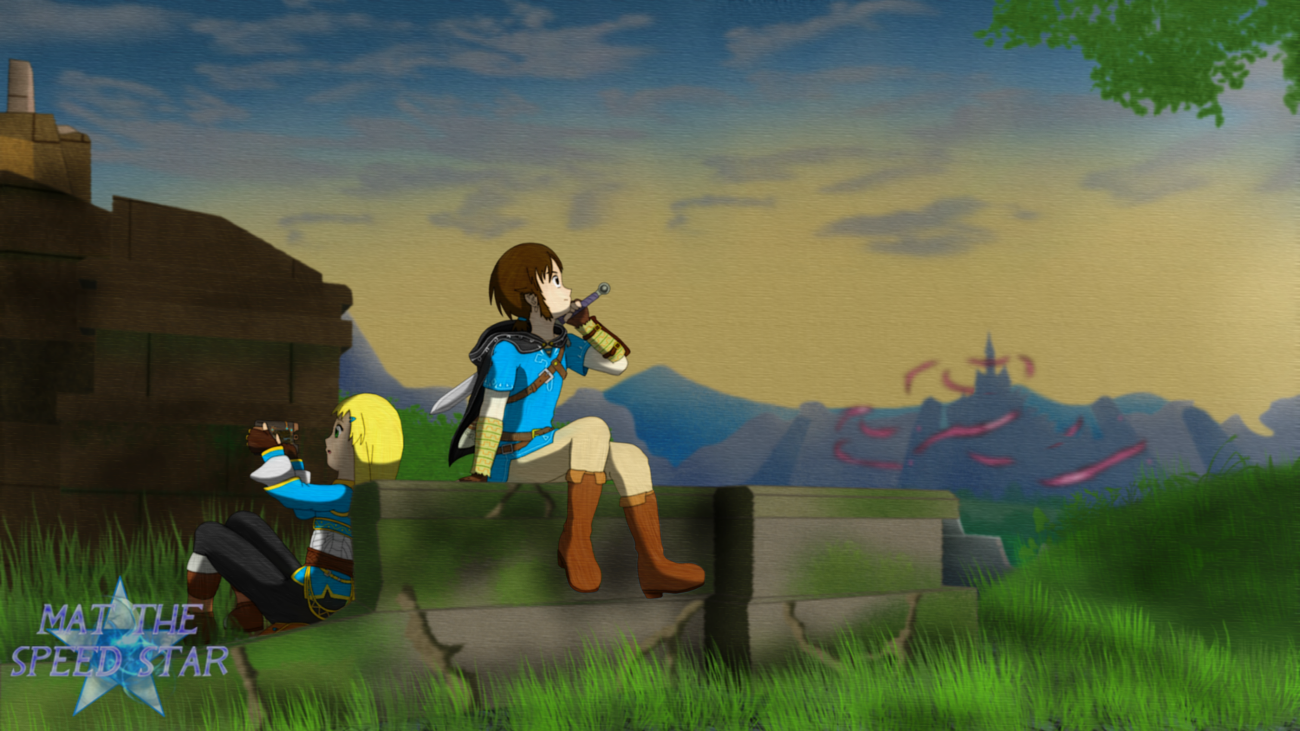 Description
Yes! Finally completed after over two months of practice and unmotivation! This is pretty much a scaled down version of my new Youtube/Twitter header. Two of my characters, Mat and Jenna, dressed as Breath of the Wild's Link and Zelda. This was a big challenge for me cause of a lack of refs for the outfits, loads of details and layers to put in, plus I drew my characters with my tablet instead of my other lineart method (which tbh takes just as long if not longer), then finding a proper location within the game to use as the setting and recreate it as best as I could, and even try to give it a mix of my style with the concept art's. Originally I was going to have them at the edge of a cliff AND include Wolf Link, but I just wanted this done.
Maybe later on if I get a chance to, I'll try and include Wolf Link like I wanted to truly complete this masterpiece. But for now, get over to my channel. Like, comment, subscribe! 
http://www.youtube.com/user/matthespeedstar?sub_confirmation=1
I dunno but after I finished drawing the characters, I got ideas for their ideal armors/weapons thanks to being too goddamn addicted to the game. MIGHT do it at some time if I have free time and another burst of motivation.... and better use of my tablet.
Apparently listening to Dearly Beloved really sets the mood as well for this. Also, Jenna's fiddling with the Sheikah Slate...... I think she's trying to find a game on it lol
EDIT: Fixed it up and HAD to re-upload it separate! Blurred the grass around Jenna, added the cracks in the front wall, and a little texturing in the back mountains, plus changing my watermark back to the former one since I still use my old alias here.