It's a Secret to Everybody
It's a Secret to Everybody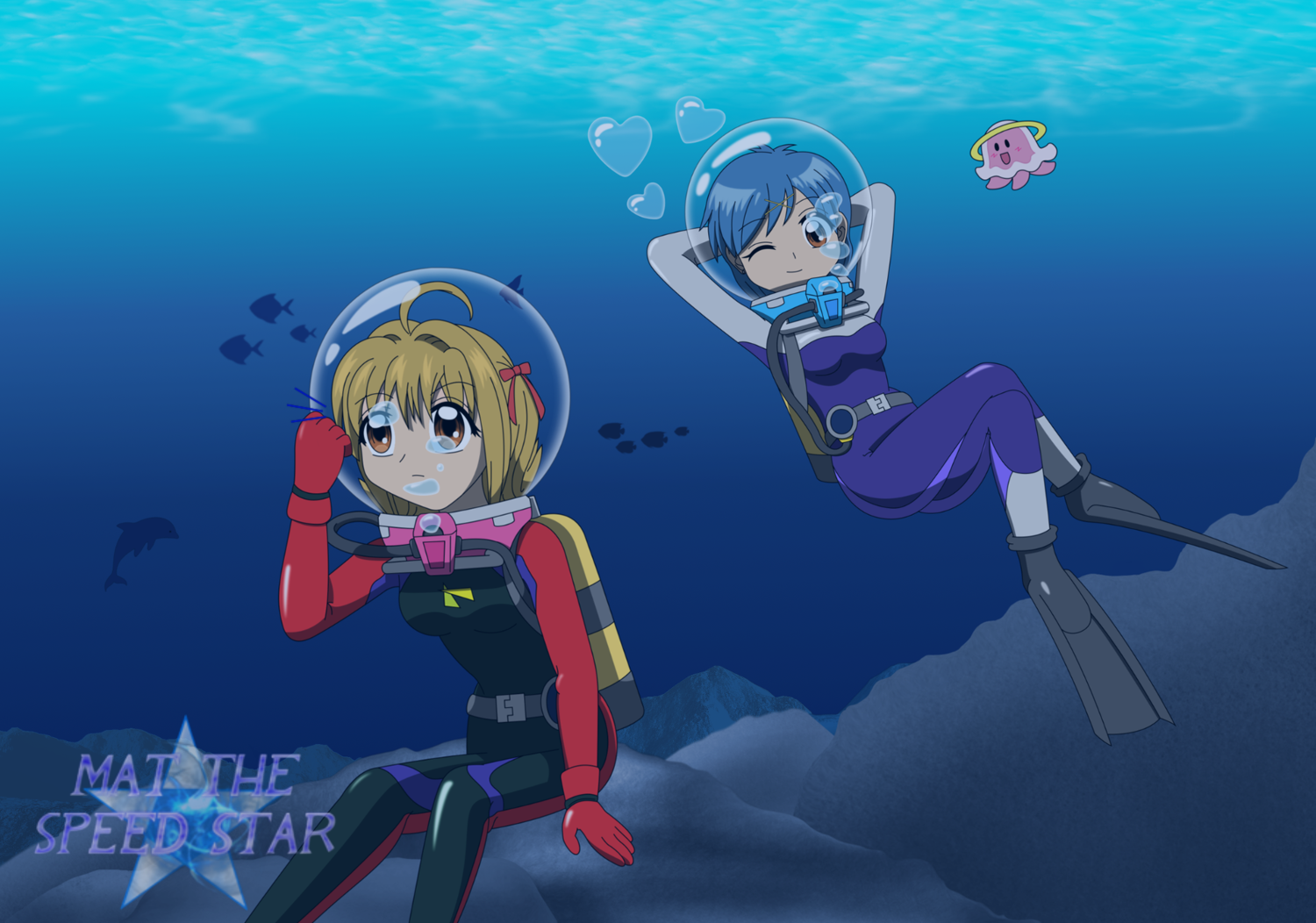 Description
Luchia: 
Watashootachi ga ningyo no toki ni kono daibingu no mono o mi ni tsukete iru riyū o mōichido omoidasaseru? (Remind me again why we're wearing this diving stuff when we're mermaids?)

Hanon: 
Anata wa sono furui koto o shootte imasu. `Nanika o kakusu saizen no hōhō wa menimiete imasu ka? 

  (You know that old saying, "The best way to hide something is in plain sight?")

Luchia: .........


Phew, finally did these, I honestly wanted to to this before anyone else got the idea, I haven't drawn anything Mermaid Melody in a LONG time, so I don't expect to get their hair and eyes perfect. Plus, what better way to hide your secret identity than to do what it is you can't do as yourself? I was thinking of adding Hippo in but I got lazy and really wanted this done. I also had another design for Hanon's suit in mind but when I went to look at a certain episode for refs, I was just like "Nope! Not doing that one!" (I really need to find official subs so I can rewatch the series again start to finish)

(If you want, you can create your own little conversations for this.)


Mermaid Melody Pichi Pichi Pitch (c) 
Michiko Yokote/
Pink Hanamori

art (c) me (the fish sillouettes aren't mine though)


Redistribution or attempted theft of any of my art now will be met with a DMCA filed against you until it's removed, or I will resort to extreme measures otherwise.
General Info
Comments
2
Media
Digital drawing or painting
Time Taken
Reference