Sunset Surf
Sunset Surf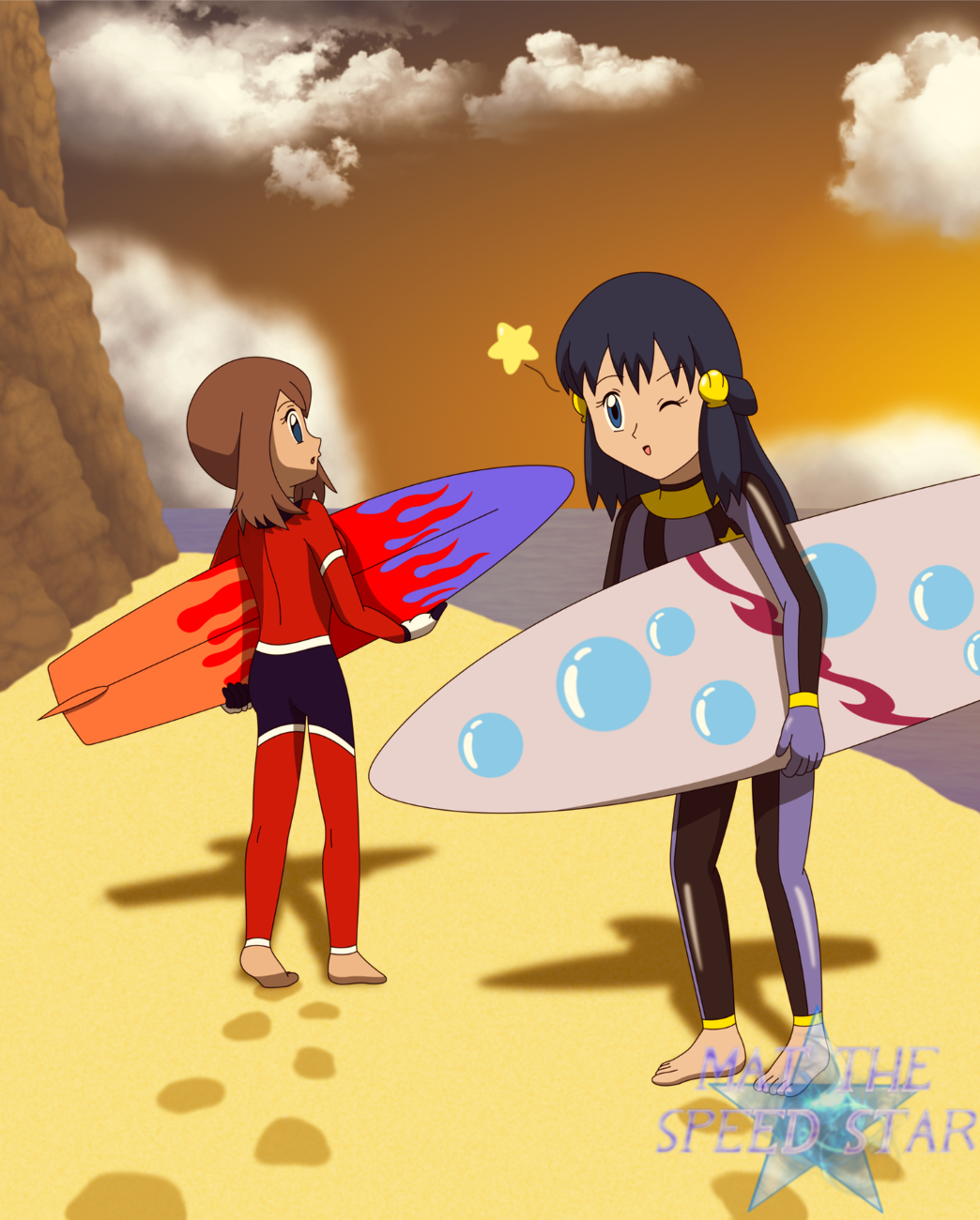 Description
I can safely say I am NOT good with proper sunset lighting/shading, and most bg-like stuff like rocks, grass, trees, water effects, etc. without brushes. I'm going to try and improve things a bit over time but for now, enjoy two of my fave Pokégirls in their wetsuits again. (I'm practically done with the suits after this)
Being honest though, a few of my old aussie friends who have had issues on dA (including one VERY obvious issue) are why I made this. No, it's not 
for
 them though. But I hope they enjoy it too.
There's also a daytime version for reference of their suits or surfboards here: https://sta.sh/01yejykblrlq
Dawn and May © The Pokémon Company
art © me
Redistribution or attempted theft of any of my art now will be met with a DMCA filed against you until it's removed, or I will resort to extreme measures otherwise.
General Info
Comments
1
Media
Digital drawing or painting
Time Taken
Reference