Beach Ball
Beach Ball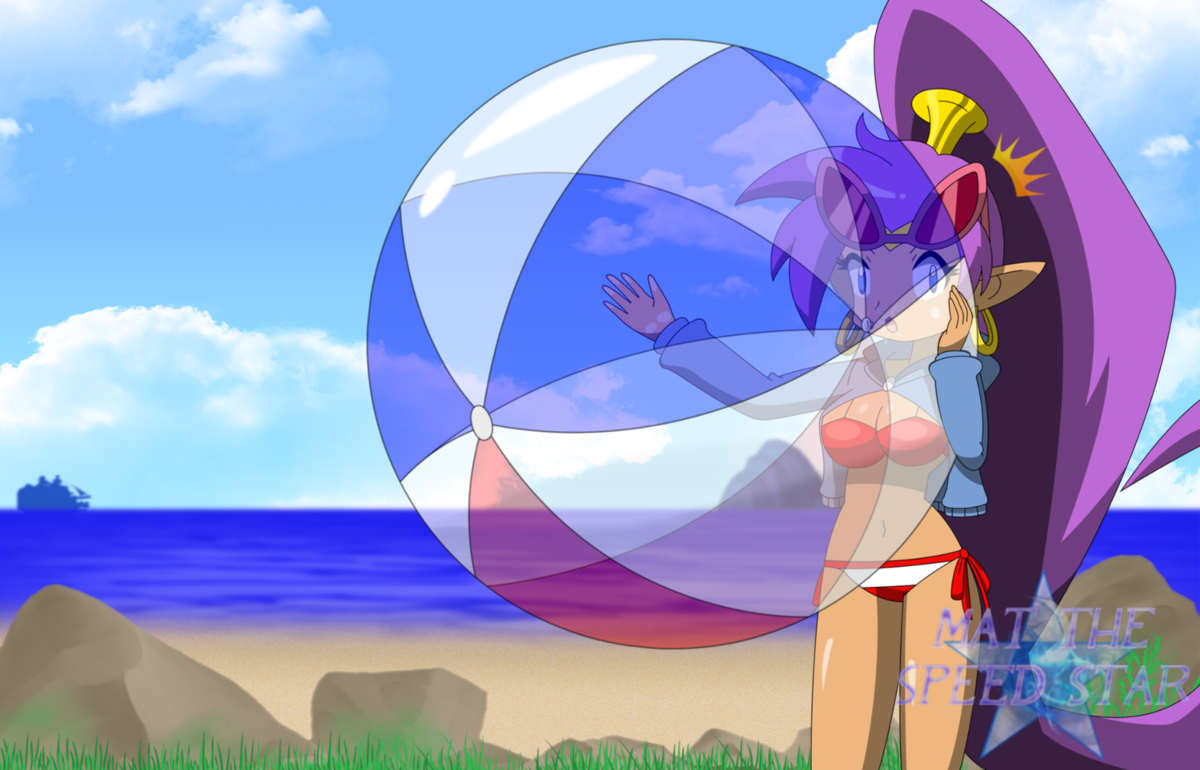 Description
You thought I'd draw Shantae inside her "personal" bubble... BUT IT WAS I, DI-- I mean, I wanted to do something different.... although last I remember, I was trying to NOT do another beach or watery pic as I had done a lot of them given my frequency of drawing pics. But when the Costume Pack DLC was announced, I wanted to do something before it released but of course, WayForward drops the news with hours before it goes public! Oh well, think of it as a first day of summer thing now.
So.... compared to her size in the game, those beach balls she shoots are basically the SIZE of herself! I thought, that must be some beach ball if it's that big, it must take forever to blow up! So.... here it is, caught in the act of blowing up her giant beach ball. Magic beach balls? NOPE! Also, what's up with the whole hoodie thing over the bikini? I never got that really. I do think the hoodie idea is hot, but I don't understand it that much.
Shantae © WayForward
art © me
Redistribution or attempted theft of any of my art now will be met with a DMCA filed against you until it's removed, or I will resort to extreme measures otherwise.