Scuba Surprise!
Scuba Surprise!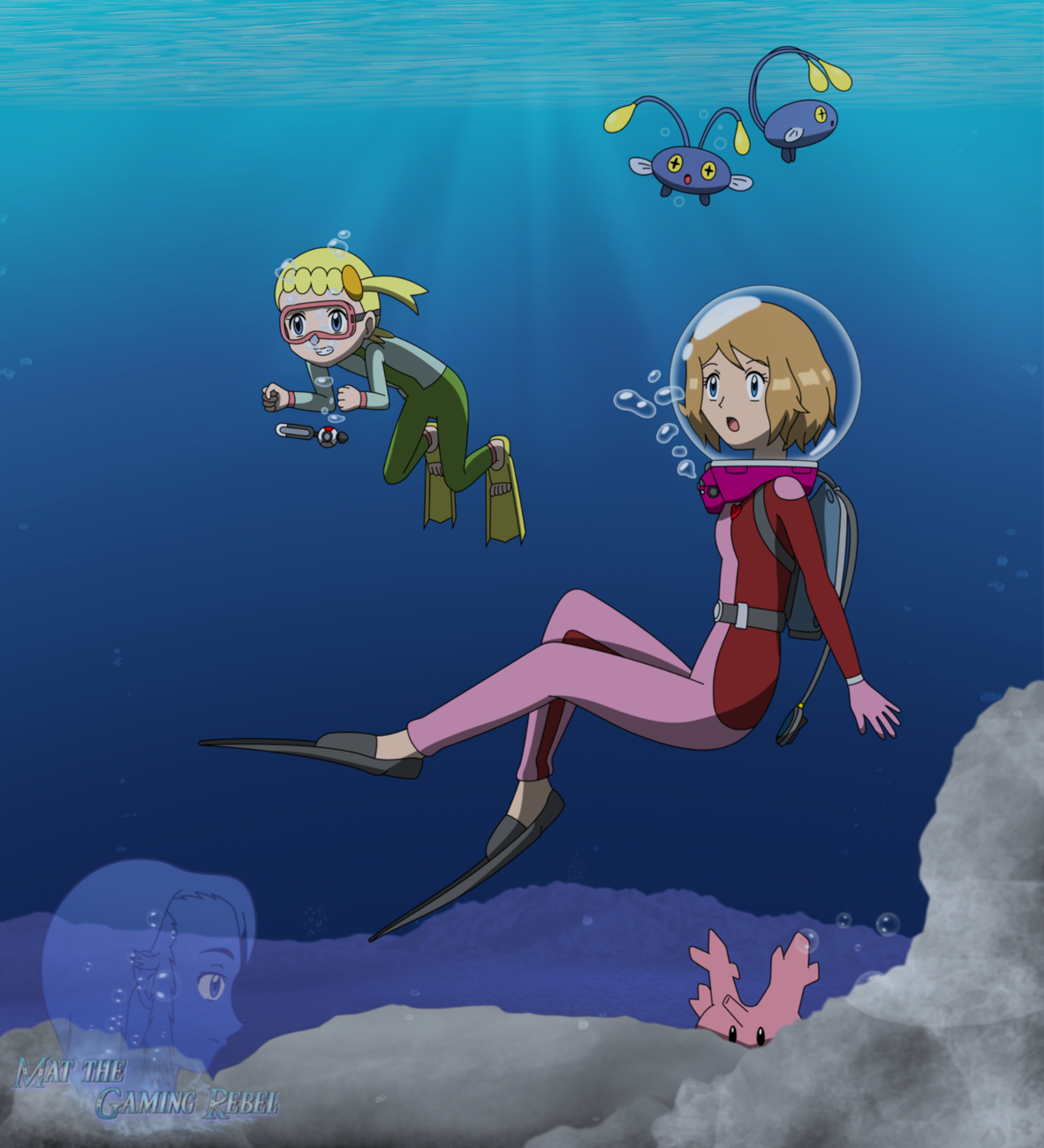 Description
(I updated it with lighting from the surface and a few extra bubbles to fill in a bunch of that empty space.)

I really love this one, mostly cause Serena's pretty much my fave Pokégirl now aside from Dawn. I got a pic of her and Dawn in SUBBs and I wanted to do one of Serena myself. And I threw in Bonnie too cause these two are as close as Amy and Cream are. Heck, Ash and Clemont could be like the Sonic and Tails of the group. Bonnie's too young to wear a SUBB so I settled for the devon scuba gear instead. (both are from same gen too) Oh, and guess Bonnie's suit design.

As for what's got their attention, cute divers and cute pokémon, I'll leave that up to you. ;)


Characters © The Pokémon Company

art © me

Redistribution or attempted theft of any of my art now will be met with a DMCA filed against you until it's removed, or I will resort to extreme measures otherwise.
General Info
Comments
1
Media
Digital drawing or painting
Time Taken
Reference