Sakura Birthdays
Sakura Birthdays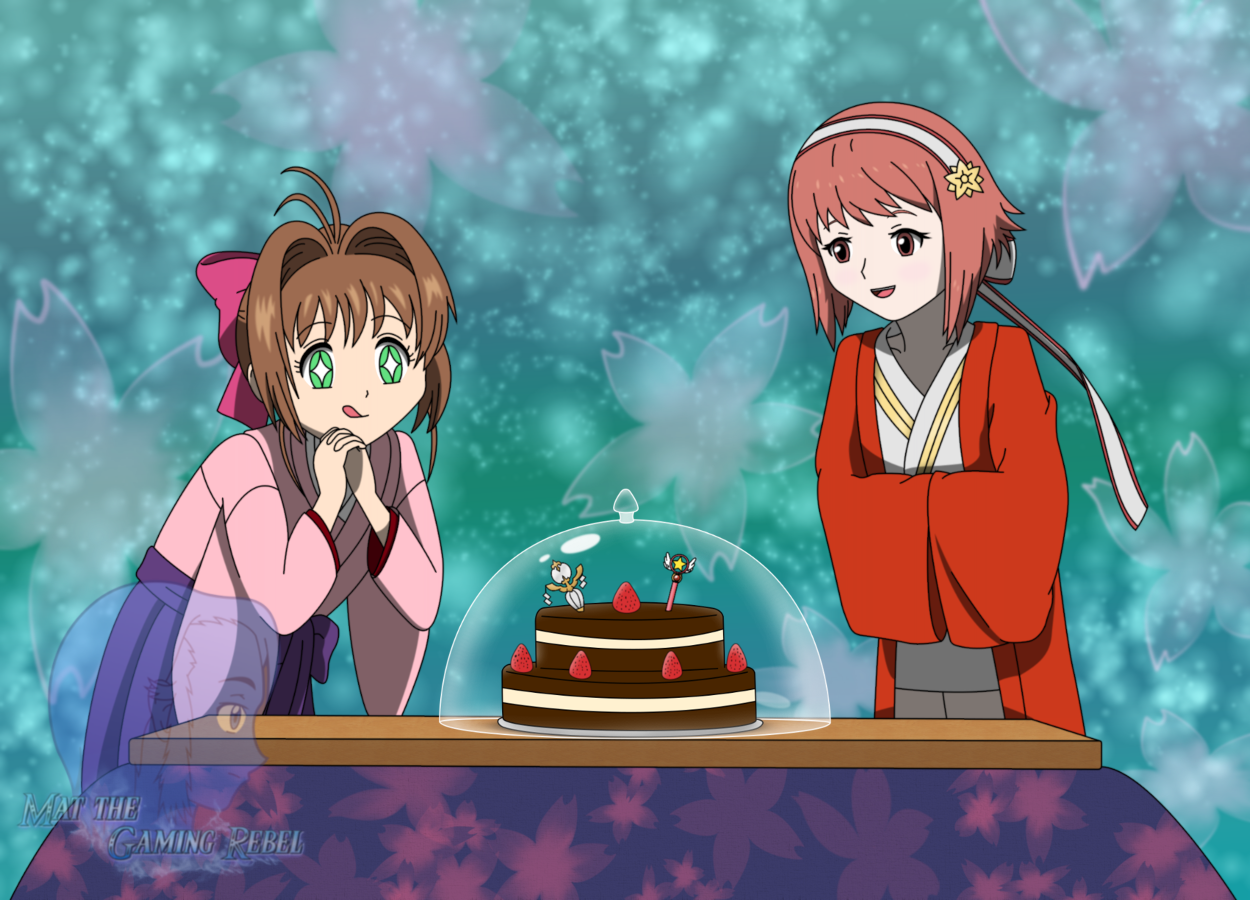 Description
Ok, so two anime-style girls, check. Wearing traditional kimonos, check. Dreamy background, check. Kotatsu, check. Funny expression on one of them, check. Looks like the work of a WEEB! *shot* Ok, maybe true but I'm not, cause I LIKE DUBS! *gets sniper headshot and respawns* As in, the old Nelvana dub of Cardcaptors. *runs from angry weeb mob carrying gunblades* Ok I'm done roasting weebs.
Anyway, there's common ground between these two. Both share the name Sakura (but with different

pronunciations)

, have great magical powers, youngest of their families, and have their birthday in April, 8 days apart. Oh and they both love sweet stuff too. Happy Birthday to you both, belated to Sakura Avalon, and early to Princess Sakura of Hoshido.
CCS Sakura's outfit is from episode 65 of the original series. FE Sakura's is from a japan exclusive promotional eShop card. Both were tough to do as effectively due to lack of exposure from both. But I love how this came out!
Sakura Kinomoto/Avalon © CLAMP
Princess Sakura 

© Nintendo/Intelligent Systems



art © me
Redistribution or attempted theft of any of my art now will be met with a DMCA filed against you until it's removed, or I will resort to extreme measures otherwise.