Undersea Snapshot Serena
Undersea Snapshot Serena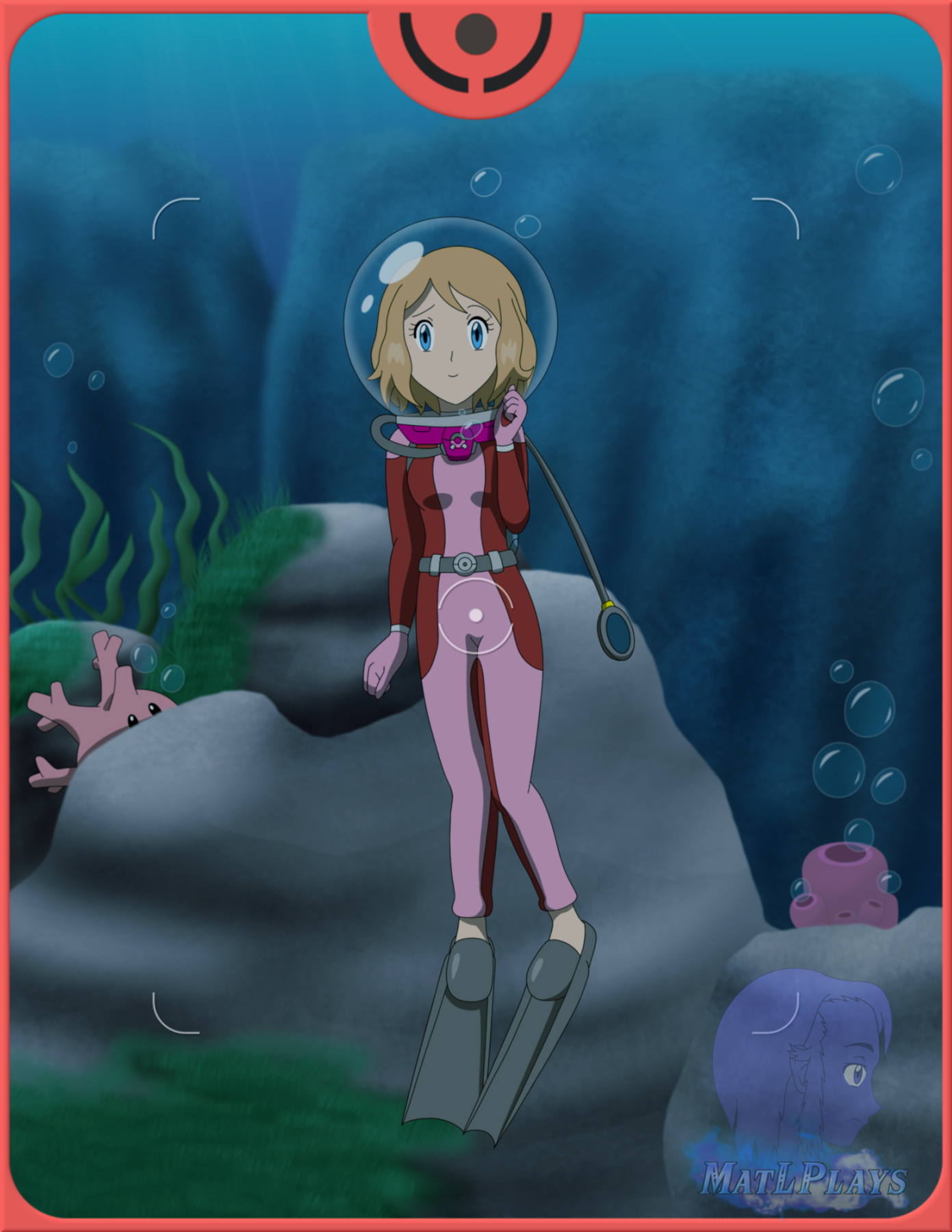 Description
Well, this will be my final project pretty much, until I figure out my moving situation. I can't get any real peace and quiet where I live anymore and that means I can't think of ideas or even focus, and I'm starting to lose a LOT of sleep because of it. But I wanted to at least finish this one since I had already drawn the main focus of it already.
As you probably know, I had drawn Serena in her SUBB gear using Clip Studio Paint last year and had a separate background sketched to go with it. I had drawn her a couple times to get used to tablet drawing and after a redraw, I got her done and looking good without any shaky lines. The background however was all Gimp done recently, and I went through a lot of figuring how to make everything look like a proper undersea environment, again. I think though I got it figured it out more by now. But the whole tablet drawing thing, I'm still not sure.
The idea of adding that she was in front of a camera was from something I saw a long time ago, but the idea of it being from a Rotom Phone's was a recent addition. A lot more fitting than a standard camera screen. (And to get the obvious out of the way, no, I have not played New Pokémon Snap yet and won't until I get my moving situation taken care of.)
Serena 
© Game Freak/The Pokémon Company


SUBB, art © me
Redistribution or attempted theft of any of my art now will be met with a DMCA filed against you until it's removed, or I will resort to extreme measures otherwise.
General Info
Comments
1
Media
Digital drawing or painting
Time Taken
Reference