Absol (colored)
Absol (colored)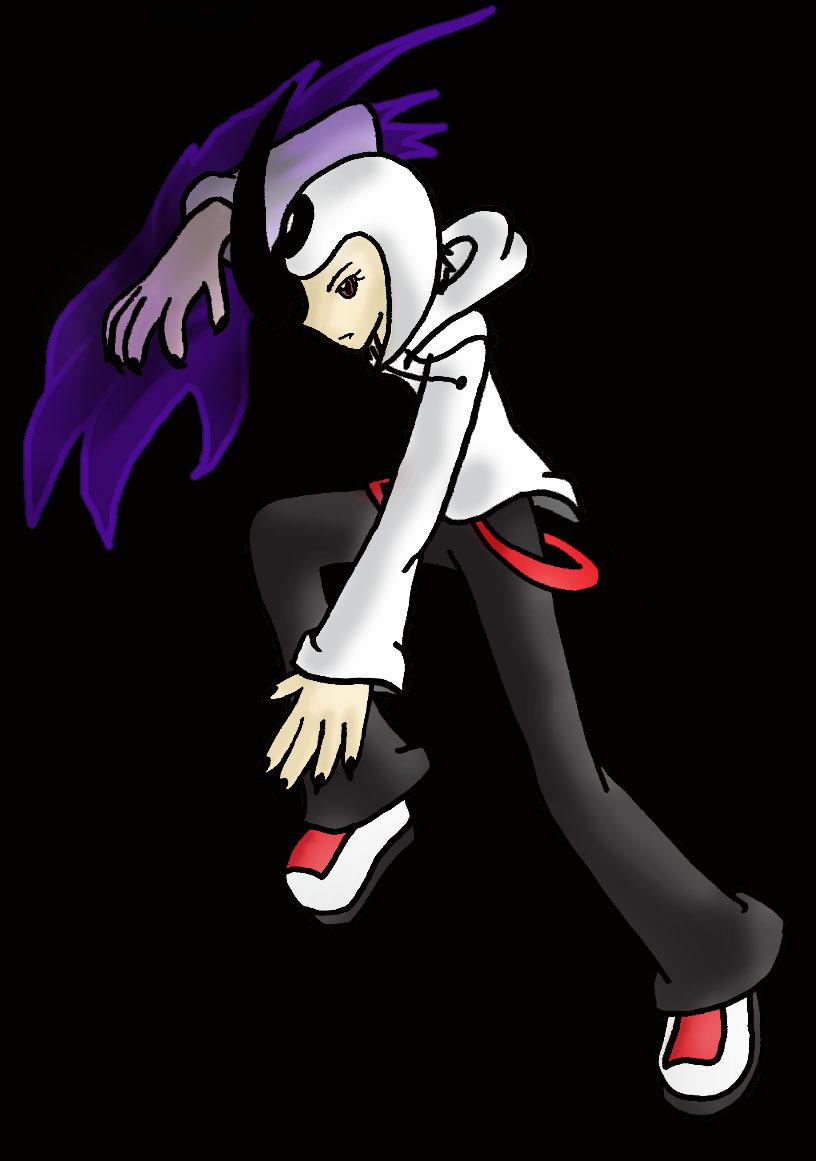 Description
COLORED!! :D yeah, the colors suck, but oh well. next time i draw her, i'll do better XD

Name: Absol
Age: 17 1/2
Height: 5'6"
Weight: 146
Birthday: 13/12/199
Type: Dark
Major: none, interested in astrology.
Reputation: known often as "emo girl." she's also known to butt into arguments, but she almost always stops them before they become fights, and if they do become fights, she's kicks BOTH their asses. XD
Occupation: none
Friends: Grovyle(?), Sceptile(?), Jolteon(?), Gengar(?), Houndour(?), Milotic, Keckleon
Boyfriend: none
Enemy: no one, really. anyone who ignores her warnings. she finds fighting types to be a threat, though. (type weakness)
Family: no known family (yet)
Favorite move: Shadow Claw

Likes: silence, peaceful situations or places, a good book.
Dislikes: conflict, especially fights (though she WILL fight if she has to), fighting types.

Random facts:
1.) Absol can sense when arguments are turning into fights, and can also sense natural disasters. (like her normal counterpart)
2.) She can keep secrets for a long time. she still has a big one she's kept for ten years. (all the others were either found out from someone else, or revealed by the secret's owner)
3.) She almost killed her classmates with an accidental Perish Song. luckily someone figured out what she was doing and clapped a hand over her mouth before she got too far into it. She's never used the move since, though she still knows it.
4.) She knows the move Me First, which lets her steal other pokemon's moves and use them before they can, so she look slike she may know moves she actually doesn't know. she can use it pretty well.
5.) She can speak two other languages besides English.

Personality: Absol is very quiet most of the time, and she's very detached from everyone else. She likes to help people, but she tends to get annoyed when they deny her help, and enjoys watching that person fail because they didn't listen to her. She'd rather just sit and read a book than have a conversation with anyone.

History: Absol has always been shunned by others for her abilites and just for the fact she's a dark type. At school, she has earned the title "emo girl," and is often ignored by most. Because she knows when bad things will happen, she is seen more of a bringer of bad luck than a warning, and most people tend to stay away from her because of this.

Her best friend is Keckleon, who she has known since second grade. He was one of the first people whom she tried to help (she told him not to go to a friends house on a particular night), and she saved him from certain death. He stuck with her ever since.

She has a pretty clean record both at school and with the law, unless you count all the fights she broke up using force. Then again, they'd rather have her kick their butts once than have two others kill each other over something stupid, right? She had tried a berry one and didn't like it, so she never used berries. Her only criminal act was to try to protect Grovyle from cops when she was accused of murder.
General Info
Comments
33
Media
Digital drawing or painting
Time Taken
not long
Reference