Wrecker Scorpion
Wrecker Scorpion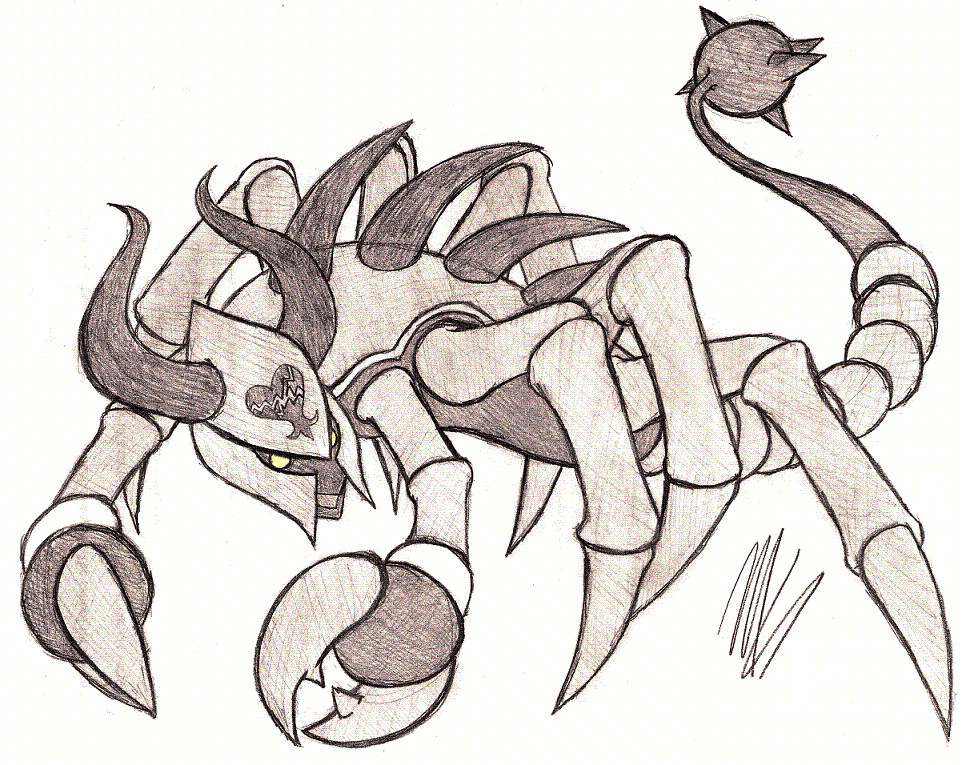 Description
this is what happens when someone says "draw a heartless boss."

i swear to GOD i had no references. i just sat there in math (lol, it's ALWAYS math) and thought, OK, i need to draw this thing TODAY. although the heartless symbol is kinda botched up because all my freaking manga had was the nobody symbol XD)

SO i drew an oval for a head. then i put horns on it. then i drew armor on it's head. then, and image of a giant scorpion ran through my head and i kinda went along from there.

sketched and shaded in pencil, eyes colored in with a highlighter. (though the scanner decided to kill it D:)

WILL be colored when i have the time for it. it WILL be beastly.
General Info
Comments
18
Media
Graphite pencil
Time Taken
over the span of three classes
Reference
NONE, OH MY GOD.