TAV - sketch
TAV - sketch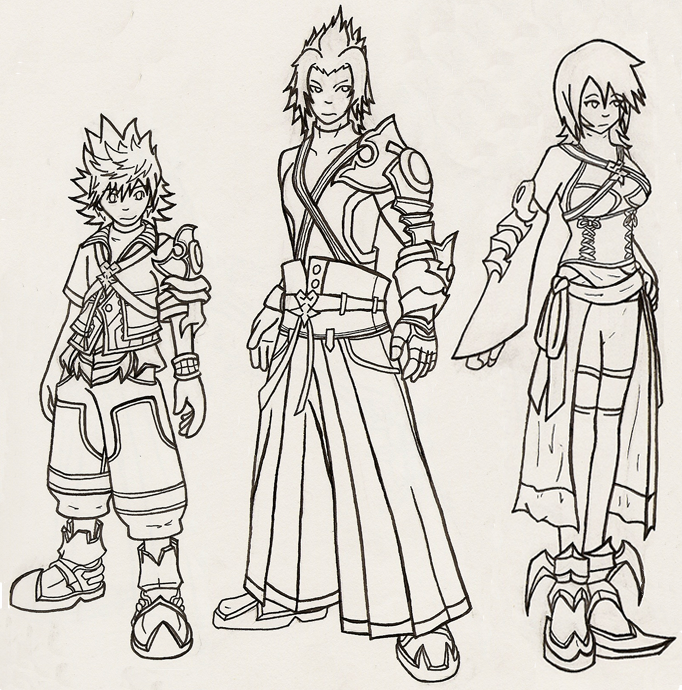 Description
whoever invented the clone tool deserves a hug and a box of cookies. <3

BEST. HUMAN PICS. EVERRRRRRRRRRRRRRRRR.

They were drawn on separate ages, but i didn't feel like using up all 3 of my pic uploads on just them, so i cheated and put them all in one pic :3 heee~!

so yeah. Left to right: Ventus AKA Ven, Terra, and Aqua.

still waiting for the jump festa trainer. naargh.

should i color these?

Terra, Aqua + Ven/Ventus (C) Squeenix~!
Art (C) me, plz. steal and be destroyed.