middleblood
middleblood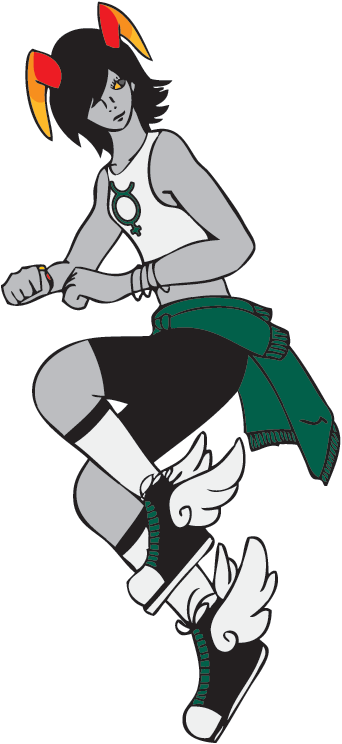 Description
Your name is MERCES VIATOR
You are the ROGUE OF VERVE, and upon entering the MEDIUM, you arrive at the Land of MOUNTAINS and FEATHERS
Your trolltag is
alacritousRoamer
, and your strife specibus is SHOEKIND.
when you type, you tend to forget to use capital letters and punctuation, and you replace spaces ~with~silly~little~tildes~
when you get excited, you sometimes repeat letters in words, and yousometimesforgetthespacebarexistsandyouusealoooooootoftildesomgggggg~~~~
You enjoy FLYING with your AWESOME WINGED SHOES you found while you were delivering a message to a friend. You are also a very good BARGAIN HUNTER, and you amuse yourself by BUYING USELESS CRAP and somehow selling it for TWICE AS MUCH as you bought it for.
Your BLOOD COLOR is somewhere between GREEN and TEAL (but mostly GREEN), which puts out at about the MIDDLE CLASS in troll society. You have not yet formed any significant RELATIONSHIPS, flushed or otherwise.
Your LUSUS is a two-headed winged snake named Deux. Before entering the MEDIUM, you prototyped your KERNELSPRITE with your LUSUS. Your DEUXSPRITE is surprisingly nice, though her two heads like to argue a lot.
~~~~~~
Hup
yeahhhhhh I fell into the Homestuck bandwagon too. XD; I'll post a nicer drawing of her later~
General Info
Comments
1
Media
Digital drawing or painting
Time Taken
Reference