I'm taking sale orders if requested
I'm taking sale orders if requested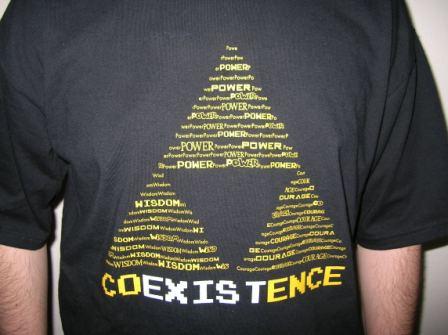 Description
I'M TAKING ORDER REQUESTS!!
As per request from some of you, i made a phone call to Nintendo, and was told that i could sell t-shirts that have Nintendo references. THIS MEANS I'LL HAVE NEW DESIGNS, AND ON REQUEST, CUSTOM DESIGNS.
Before i can order up any shirts from my vendor, i need to know how many shirts to make. If you want to order a shirt from me, post a comment on this picture with your size. If i receive enough requests, i'll send out an order to the vendor, and personally e-mail each and every single one of you that i did so (also check journal entries that i will be updating regularly now).
I am charging $17 a shirt. That covers shipping in the United States. If you live in other countries besides Canada, i'll find out how much shipping will cost for you and get back to you. IF YOU BUY MORE THAN ONE SHIRT, I'LL COMBINE SHIPPING. I only will accept paypal payments, or money orders. My email and paypal account is
aaron_ashton2004@yahoo.com
I'm also MAKING MORE DESIGNS OF STUFF. If you have a request for a custom design, give me a DETAILED description of what you want, and we'll negotiate a price. I suggest asking for it in bulk (5 or more) so it will be cheap for me to produce and keep your cost down.
I hope to hear from you guys! I will be coming up with new designs soon so please keep checking back at my profile :D