When worlds collide #1
When worlds collide #1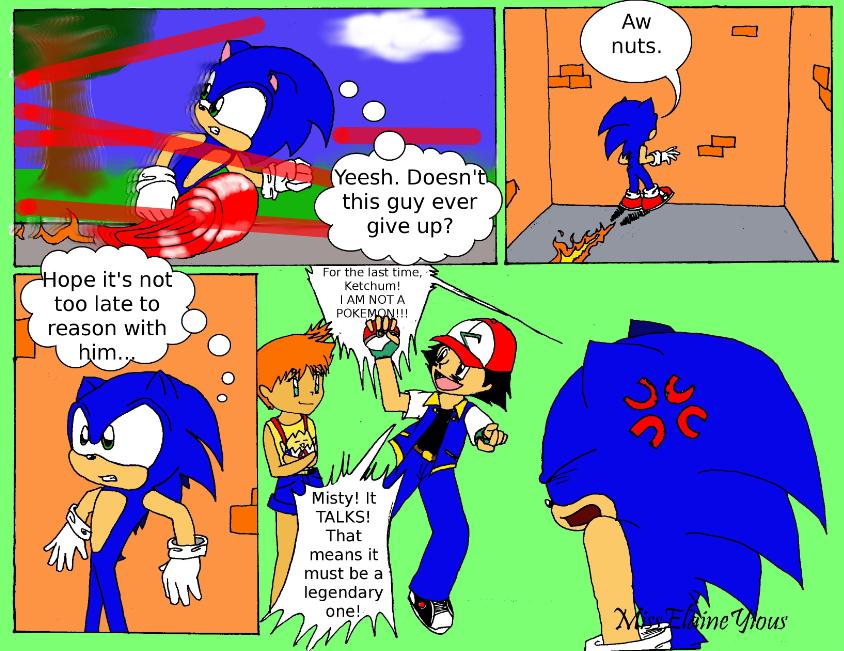 Description
Umm yeah. A crossover that happened when I had just gotten off of my video game and saw a poster of Sonic on my wall, and my first instinct (hey, y'gotta understand, I'd just gotten off of my Pokemon game) was
"Catch it!"
And then I felt embarrassed. Sonic is pretty much my favorite character, and to think "Catch it" upon seeing him...
It took me a full two seconds to decide it was funny-- funny enough for a comic.