Perry the Plushiepus
Perry the Plushiepus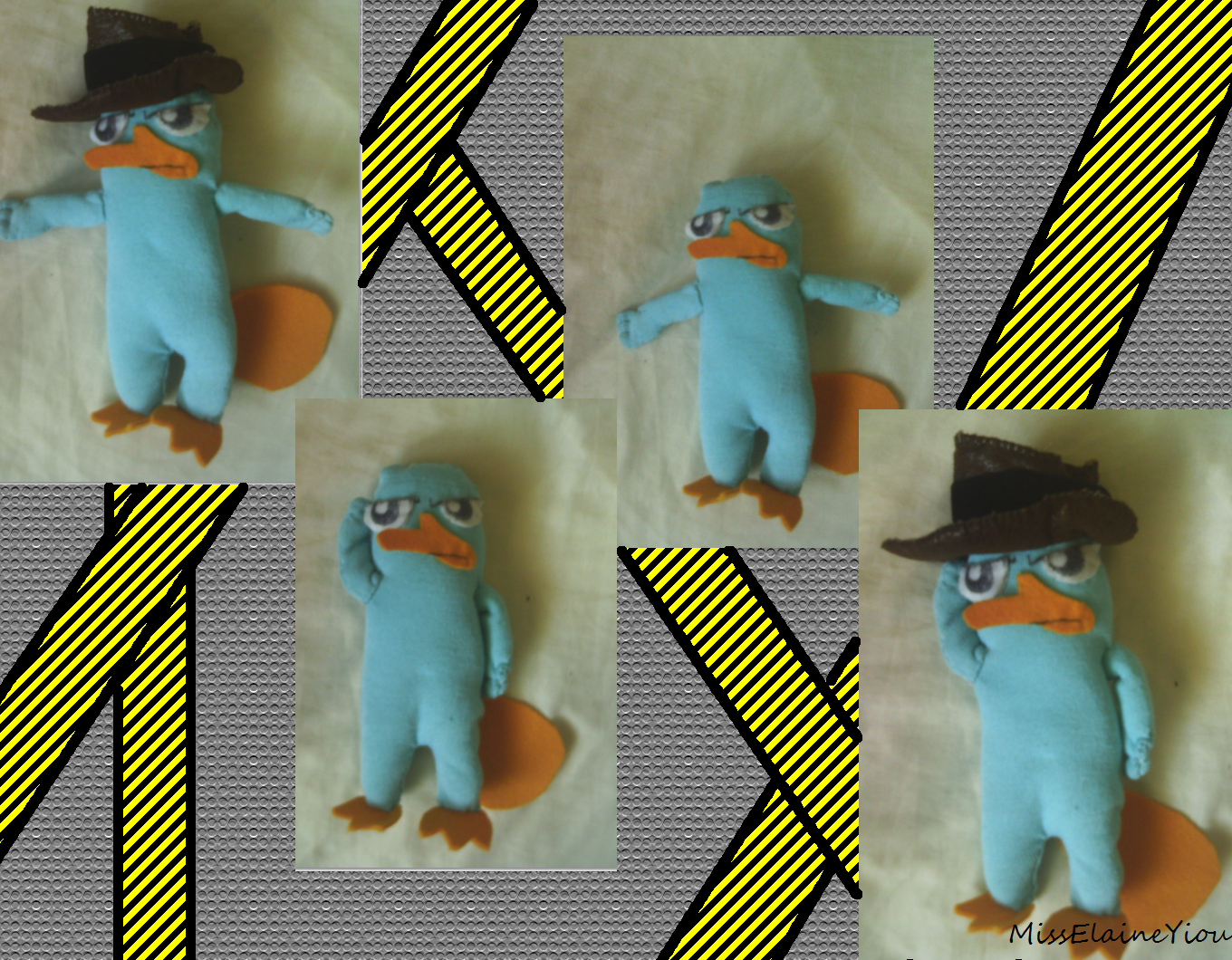 Description
Dooby-dooby-doo-ba
Dooby-dooby-doo-ba
PERRY!
Here's my semi-aquatic egg-laying plushy of action :)
Yeeeahh.
So, it turns out that Agent P is the perfect shape for a sock monkey... er, platypus. He was super easy to make (except for the hat), and once I had the materials, I made him in one afternoon.
(My Mom used to tell me this is why she wouldn't buy me toys very much: if I wanted it, even a little, I would make it myself.)
Lately, I've been on a Phineas and Ferb streak. I was watching the cartoon and decided that Agent P was so cute that I wanted to squeeze him. The problem: he's a cartoon character-- They don't squeeze much. The only solution: make a plush!
General Info
Comments
10
Media
Plushies
Time Taken
Reference