Leon, my smexy vampire 8D
Leon, my smexy vampire 8D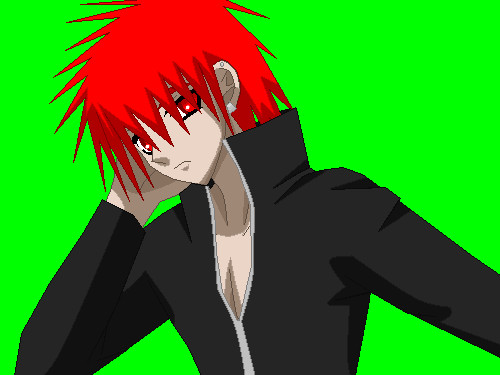 Description
YAY! LEON! And, yyyyyersh, i drew this on PAIINT! 8D if you want, i could put up the base =w= cause, its awesome. yersh. And tiz pic be for my story I be writing slowly 'Tishidoma Revised' (revised since I hate the original Tishidoma now, and I want to have a reason for the name Tishidoma, so, yeah....) He's a super, sexy-hawt rockstar in it :3 >w< so here, some fangirl-person came over and is talking to him and he's all 'get away from me'

So, yeah...I -might- upload TR sooner or later >.> i need to look over it <.< -ish proud of self- its all detailed and stuff X3

Leon, Tishidoma (c) Me

COMMENT BEFORE FAVING!
General Info
Comments
0
Media
MS Paint
Time Taken
an hour almost
Reference
none :3