Gir, Squeaker, and ???
Gir, Squeaker, and ???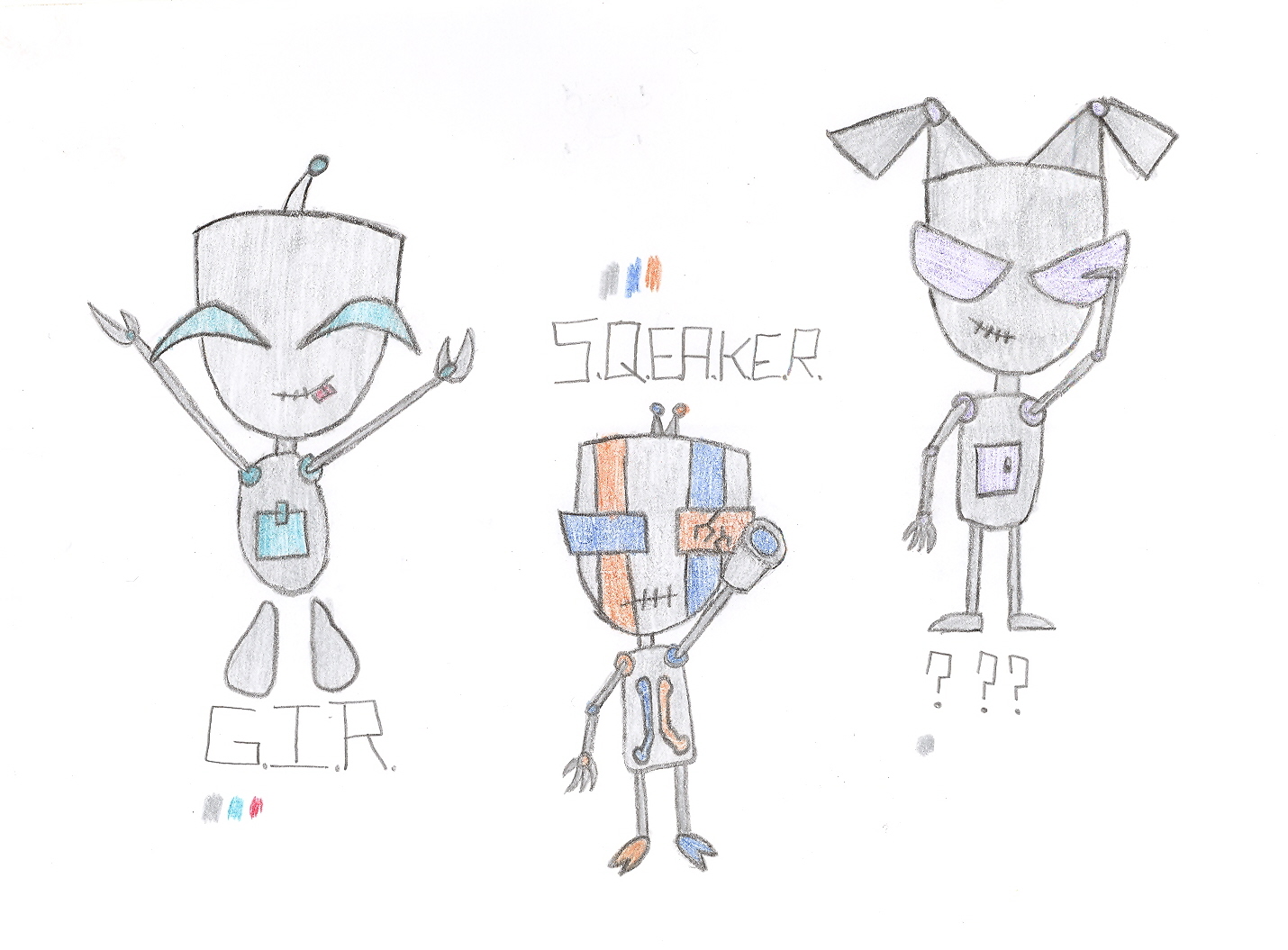 Description
This is of course Gir, and my two oc's.
Squeker is 'owned' or 'partnered' with a very tall Irken. In fact, she is 1/8 of an inch shorter than the tallest. BTW, his eye is cracked because he goes to salute, and forgets he has a cannon on his arm. They replace it, but he just does it again. XD
??? has a name written down somewhere, but I... erm... forgot it... XD She is a M.A.M. (ma'am) unit (mecinary. assistant. Robot.) So, her master isn't an invader. He's basically a hired assasin. She glows a darker purple when she's having a 'moment' She has a virus that causes her to completely lose control over her actions sometimes. It's rumored that she 'terminated' her first master.
Either of my OC's could change at any time, so... yeah... XD
I'll probably have a few comics with them in it coming soon, so if you like how they look, then you'll be able to see their personalities too!
PLEASE COMMENT!!!