Older Atomyka Girls
Older Atomyka Girls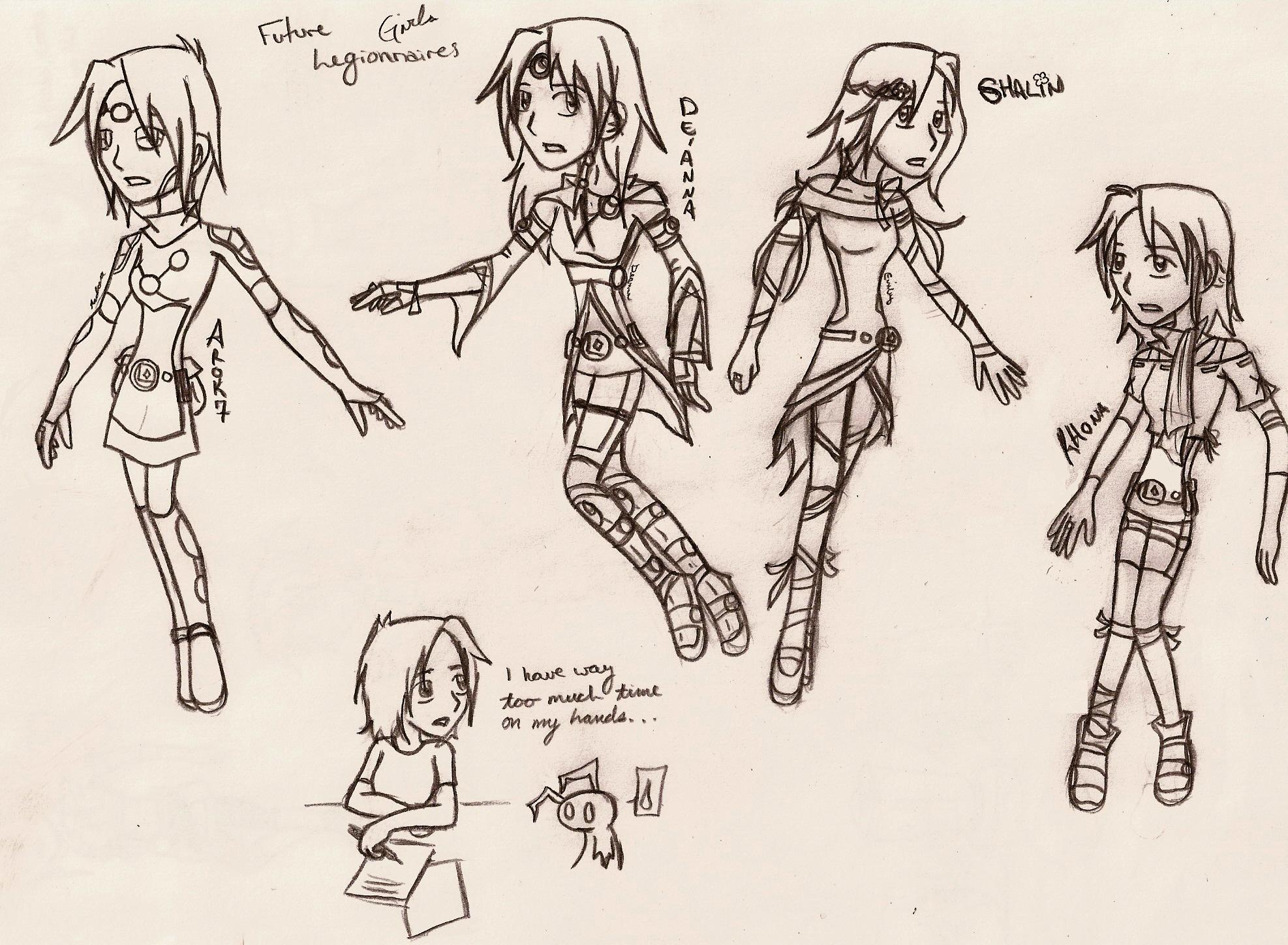 Description
I should be shot..or sevearly beaten :P history was dull, so i started thinking about losh -.- I have a few things to say about the new style for the legionnaires for the second season.
for one thing...Braineh....is SUPER HOT NOW XD!!! but one thing i DONT get is why is it that now that braineh has SHORT hair, everyone else gets LONG hair! i mean.....WHATS UP THIS THAT DX well, thats it really:P
anywho,i just wanted to draw meh legion as they would in the second seasonness.oh wow, my outfit is so original :P but i worked hard on the others....and if you notice...their belts? *foreshadowing a story im too lazy to write down!* XD
Well toodles, im off to watch Transformers :P
Comments?
General Info
| | | | |
| --- | --- | --- | --- |
| Ratings | | Comments | 4 |
| Category | | Media | Graphite pencil |
| Date Submitted | | Time Taken | 30 min (didnt get caught :P) |
| Views | 982 | Reference | |
| Favorites... | 1 | Keywords | waytoomuchtimelmaomelDX |
| Vote Score | 3 | License | Berne Convention |