A.D.S.'' forms #1
A.D.S.'' forms #1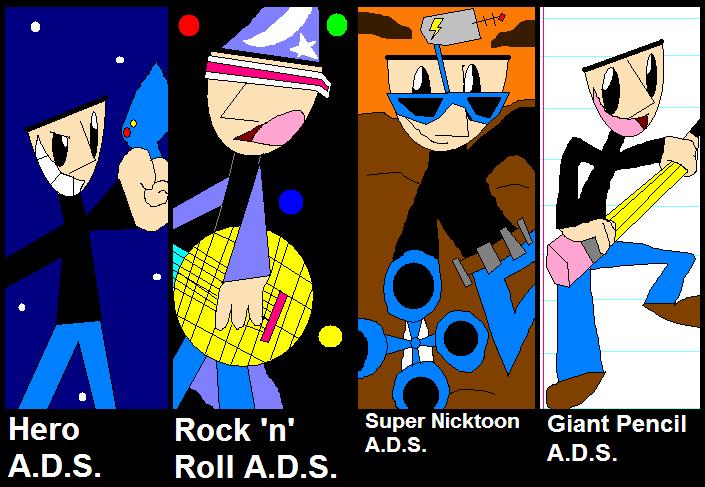 Description
You may not know this ''till now, but, A.D.S. has 32 forms to choose from during combat. This is how A.D.S. got them:

Hero A.D.S. - When lacking confidence on his first adventure, Abra Cadabra gave A.D.S. and ZIM a laser making them believe they are now good enough heroes.
First seen: Nicktoons: The Journey for the Deeds

Rock 'n' Roll A.D.S. - At the final showdown against TAK, Yumi gives A.D.S. the power of rock.
First seen: Nicktoons 2: Meets Puffy AmiYumi

Super Nicktoon A.D.S. - When the Nicktoon Kingdom is invaded by Vexus' fleet of ships, A.D.S. gathered up parts for his and the others Super Nicktoons selves.
First seen: Nicktoons 3: Vexus' Revenge

Giant Pencil A.D.S. - A.D.S. finally found out how to defeat the evil Creations, so he created a giant pencil.
First seen: Nicktoons 4: Calling All Creations!

More to come soon!
General Info
Ratings
Category
Date Submitted
Views
1187
Favorites...
1
Vote Score
1
Comments
2
Media
MS Paint
Time Taken
Reference