Nicktoons SplatSlimeStars Natsume
Nicktoons SplatSlimeStars Natsume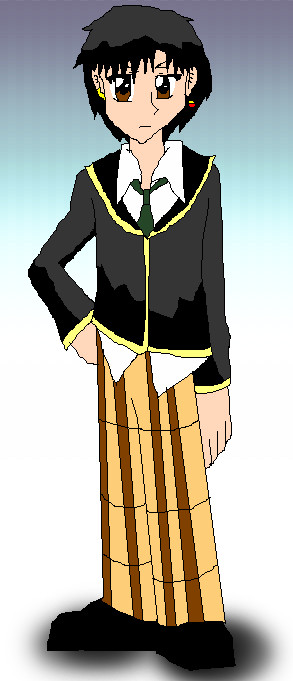 Description
The male lead in Alice Academy. This Natsume is based on his High School form on a particular chapter in the manga. He's A.D.S.' friend in the Nicktoons series.

Natsume uses a variety of fire-based attacks due to his Alice. Knowing when to use them could have an enormous effect in battle.

Normal Attacks:
A - Right Punch
A+A - Left Punch
A+A+A - Kick
Side A (while dashing) - Rushing Flame Punch
Side A - Spin Kick
Up A - Uppercut
Down A - Dust Kick

Slime Attacks:
Side A (smash) - Fire Fingers
Up A (smash) - Flaming Kick
Down A (smash) - Idiot Punch

Aerial Attacks:
A - Smack
Forward A - Headbutt
Backward A - Drop Kick
Down A - Rapid Kick

Throws:
Up - Upward Throw
Forward - Buzz off!
Backward - Discard
Down - Forceful Pummel

Special Moves:
B - Fireball - Pretty much the same as Mario's fireball and A.D.S.' slimeball.
Side B - Blazing Natsume - Natsume sets himself ablaze and rams forward.
Up B - Fire Boost - Natsume points his hands downwards and uses his Alice to send himself flying. Works like Fox's Fire Fox.
Down B - Explosion - Sets an explosion around Natsume, damaging those near him.

SplatSlime Move:
Fireclaw - Natsume sets his hands in fire and slashes an opponent repeatedly. Works like Link's Triforce Slash.

Taunts:
Up - Puts a book over his head and sleeps for a little while. Restores a bit of health.
Side - Crosses his arms and says "Hmph."
Down - Fakes that his Alice is draining his lifespan.

Entrance:
Emerges from a wall of flames.