Nicktoons SplatSlimeStars Mickey
Nicktoons SplatSlimeStars Mickey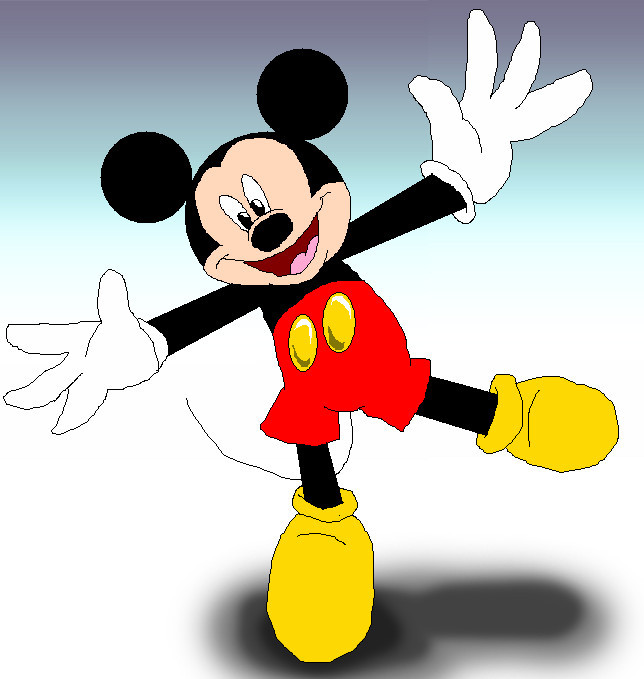 Description
This is Mickey Mouse, a very popular character even to be called an American icon.

Mickey hasn't changed much since the last Nicktoons SplatStar Tournament, but that won't stop him from fighting to win the title.

Normal Attacks:
A - Right Punch
A+A - Left Punch
A+A+A (repeatedly) - Vulcan Jab
Side A (while dashing) - Breakdance Slide
Side A - Spinning Kick
Up A - Back Kick
Down A - Crouching Kick

Slime Attacks:
Side A (smash) - Smash Kick
Up A (smash) - Flip Kick
Down A (smash) - Propeller Kick

Aerial Attacks:
A - Aerial Kick
Forward A - Spiral Punch
Backward A - Drop Kick
Up A - Spinning Mickey
Down A - Jack Hammer

Throws:
Up - Takedown
Forward - Front Throw
Backward - Backdrop
Down - Rapid Run

Special Moves:
B - Marble - Mickey throws, well, a marble.
Side B - Steamwhistle - Mickey takes a whistle from his debut. The whistle will vary in size and different total damage.

Small - 2% - It won't even cause the opponent to flinch!
Medium - 5% - A fairly powerful attack.
Large - 15 % - Your opponents will fly as if they were hit by a Home-Run Bat!

Works simularly to Mr. Game & Watch's Judgment.
Up B - Keyblade Slash - Mickey takes out his Keyblade and swings it upwards. He plummets down afterwards unless he hits the ground. Works like Kirby's Final Cutter.
Down B - Water Wave - With a wave of his finger, Mickey summons a wave of water.

SplatSlime Move:
Sorcerer Mickey - Mickey takes out his sorcerer hat and a pot and puts his opponents in the pot. Works like Cook Kirby.

Taunts:
Up - Jumps up and says "Hot Dog!"
Side - Does some sort of dance while saying "Meeska Mooska Mickey Mouse!"
Down - Mickey takes out a steering wheel and whistles, Steamboat Willie style.

Entrance:
Poofs into the stage as if he was catapulted slightly.
General Info
Comments
1
Media
MS Paint
Time Taken
Reference