Nicktoons SplatSlimeStars V.D.S.
Nicktoons SplatSlimeStars V.D.S.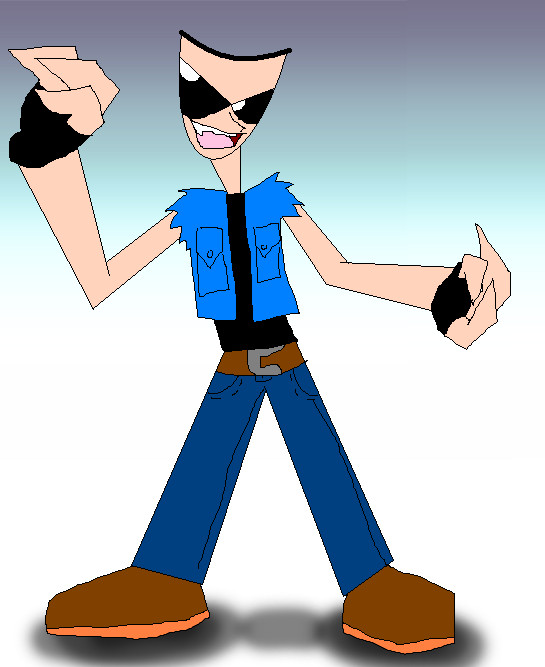 Description
V.D.S. has appeared in many Nicktoons Adventures, and now here he is in the Nicktoons SplatSlimeStars, in his V.D.O. Game attire.

Since V.D.S. has yet to reveal his powers and abilities, many people will now see a side of V.D.S. they've never seen before.

Normal Attacks:
A - Right Hook
A+A - Left Hook
Side A (while dashing) - Elbow Shove
Side A - Strong Punch
Up A - Raise The Roof!
Down A - Scissors Beats Paper!

Slime Attacks:
Side A (smash) - Spin Kick
Up A (smash) - Giant Headbutt
Down A (smash) - Breakdance Kick

Aerial Attacks:
A - Push
Forward A - Kruel Kick
Backward A - Spinning Headbutt
Up A - Applause!
Down A - Danger Drill

Throws:
Up - Hit & Ram
Forward - Wind-Up Throw
Backward - Butt Butt
Down - Jump on!

Special Moveset:
B - Bomb - Similar to A.D.S.' Slimeball, but explodes after a few seconds.
Side B - Nickteen Claw - V.D.S. uses his claws to catch a opponent and then he body slams the opponent.
Up B - Tornado Twist - Similar to A.D.S. old Down B move, but the attack moves upward. Works as a third jump.
Down B - Trickster - V.D.S. disappears and then reappears to another location. Players can control where V.D.S. reappears. Works like Meta Knight's Dimensional Cape.

SplatSlime Move:
V.D.S.-Man - V.D.S.-Man is to V.D.S. as The Red Ruby is to A.D.S. Anyway, V.D.S. eats a lot of pancakes, then turns into V.D.S.-Man. As V.D.S.-Man, V.D.S.' attacks are given a boost.

Taunts:
Up - Gives the 'V.D.S.' Loser sign.
Side - Makes a funny face.
Down - Gives the V.D.S. salute while saying "V! D! S!"

Entrance:
Comes in on his motorcycle. The motorcycle then speeds away, with V.D.S. giving a sign of disappointment.
General Info
Comments
1
Media
MS Paint
Time Taken
Reference