Nicktoons SplatSlimeStars Ranma
Nicktoons SplatSlimeStars Ranma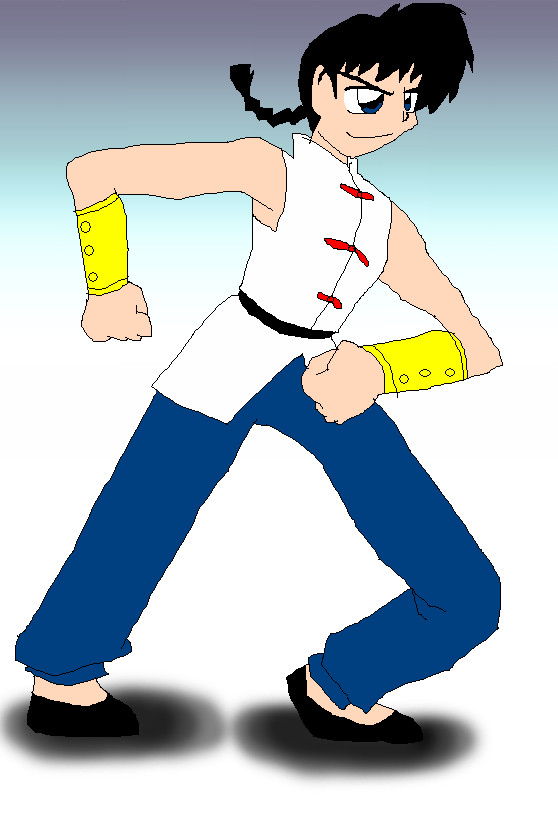 Description
Ranma Saotome, the heir to the Anything Goes Martial Arts makes a trimphant return to the SplatStar arena!

Ranma can change between boy or girl this time around, so master each form to ensure victory. Be careful not to underestimate him.

Normal Attacks:
A - Right Punch
A+A - Left Punch
A+A+A (press repeatedly) - Chestnuts Roasting On An Open Fire
Side A (while dashing) - Karate Kick
Side A - Spin Kick
Up A - Lateral Kick
Down A - Crouch Kick

Slime Attacks:
Side A (smash) - Pride of the Fierce Tiger
Up A (smash) - Headbutt
Down A (smash) - Propeller Kick

Aerial Attacks:
A - Plumber's Boot
Forward A - White Snake Venom Reliable Fist
Backward A - High Mountain Reverse Sea Ability
Up A - Flip Kick
Down A - Saotome Spiral

Throws:
Up - Weight Release
Forward - Boot To The Head!
Backward - Great Kick Forward
Down - Trample

Special Moveset:
B - Pride of the Fierce Tiger - Ranma creates a blast with his chi. Can be charged.
Side B - Swift Saotome - Ranma dashes with great speed damaging those in his way. Can change direction.
Up B - Dive - Ranma jumps in the air. If he encounters an opponent, Ranma will attack almost immediately. Also works as a third jump.
Down B - Saotome's Strength - Based on Ranma's great strength, Ranma will slap his hands in the ground, causing damage to those near him and fly slightly. Works like DK's Hand Slap.

SplatSlime Move:
Heavenly Dragon's Strike - Ranma gathers all of his opponents (takes a few seconds), and blows them away in a tornado in a distance depending on their percentage meters.

Taunts:
Up - Charges up with power.
Side - Beckons for his opponents while saying "Come and get me!"
Down - Holds a bucket of water. (Do this three times to make Ranma change into a girl. In contrast, Girl Ranma will hold a pot of hot water. Do the same thing as the last condition to change Ranma back.)

Entrance:
Ranma falls into the stage. As he lands, he strikes a pose.
General Info
Comments
1
Media
MS Paint
Time Taken
Reference