Nicktoons SplatSlimeStars Danny Fenton
Nicktoons SplatSlimeStars Danny Fenton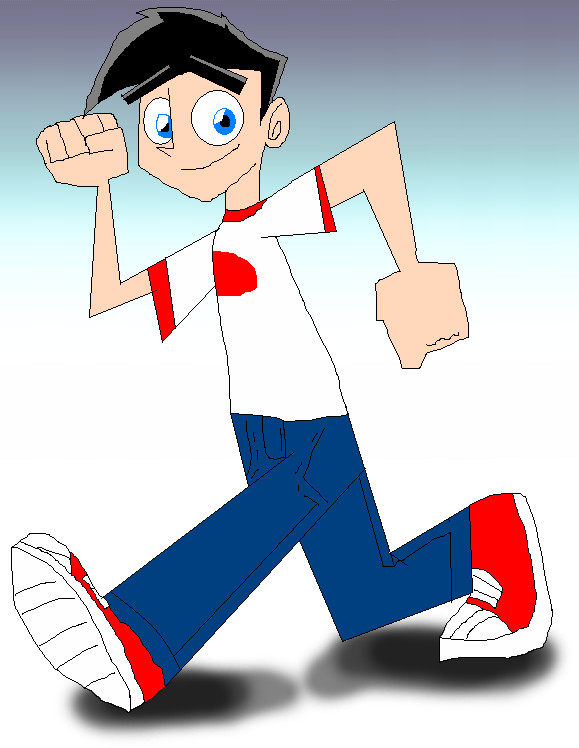 Description
This time around, Danny can change back into his human form. Fear the second coming!

Since he's human, Danny's power has significally decreased. But he makes it up for speed and agility!

Normal Attacks:
A - Left Punch
A+A - Right Punch
A+A+A - Wind-up Punch
Side A (while dashing) - Slide
Side A - Spin Kick
Up A - Lateral Kick
Down A - Lower Kick

Slime Attacks:
Side A (smash) - Super Punch
Up A (smash) - Headbash
Down A (smash) - Spin Kick

Aerial Attacks:
A - Aerial Kick
Forward A - Spiral Kick
Backward A - Butt Slam
Down A - Runnin' Kick

Throws:
Up - Blast Away!
Forward - Football Punt
Backward - Thermos Blast
Down - Stomp

Special Moves:
B - Fenton Ghost Gloves - Danny takes out the gadget with the same name, and punches with intense power. Can be charged.
Side B - Jack o' Nine Tails - Danny takes out the gadget with the same name, grabs an opponent with it, thus electricuting him or her.
Up B - Rocket Boost - Danny takes out a jetpack, and uses it to launch himself upward. Also works as a third jump.
Down B - Fenton Anti-Creep Bat - Danny takes it out and proceeds to hit the opponent with it.

Tether Recovery: Fenton Ghost Fisher

SplatSlime Move:
Ecto-Skeleton - Danny puts it on and flies around it, he can also deploy small but powerful bombs while using it. When it times out, it explodes, forcing Danny to change back into Danny Phantom before it explodes.

Taunts:
Up - One of his weapons causes him to get covered in ectoplasm, so he turns intangible to clean himself up.
Side - Danny tries to turn back into his ghostly half, but to no avail.
Down - Makes his lower half intangible, making him slide through the stage, until he realizes he's falling.

Entrance:
Danny Phantom changes into Danny Fenton.
General Info
Comments
1
Media
MS Paint
Time Taken
Reference