Sonia from Sonic Underground
Sonia from Sonic Underground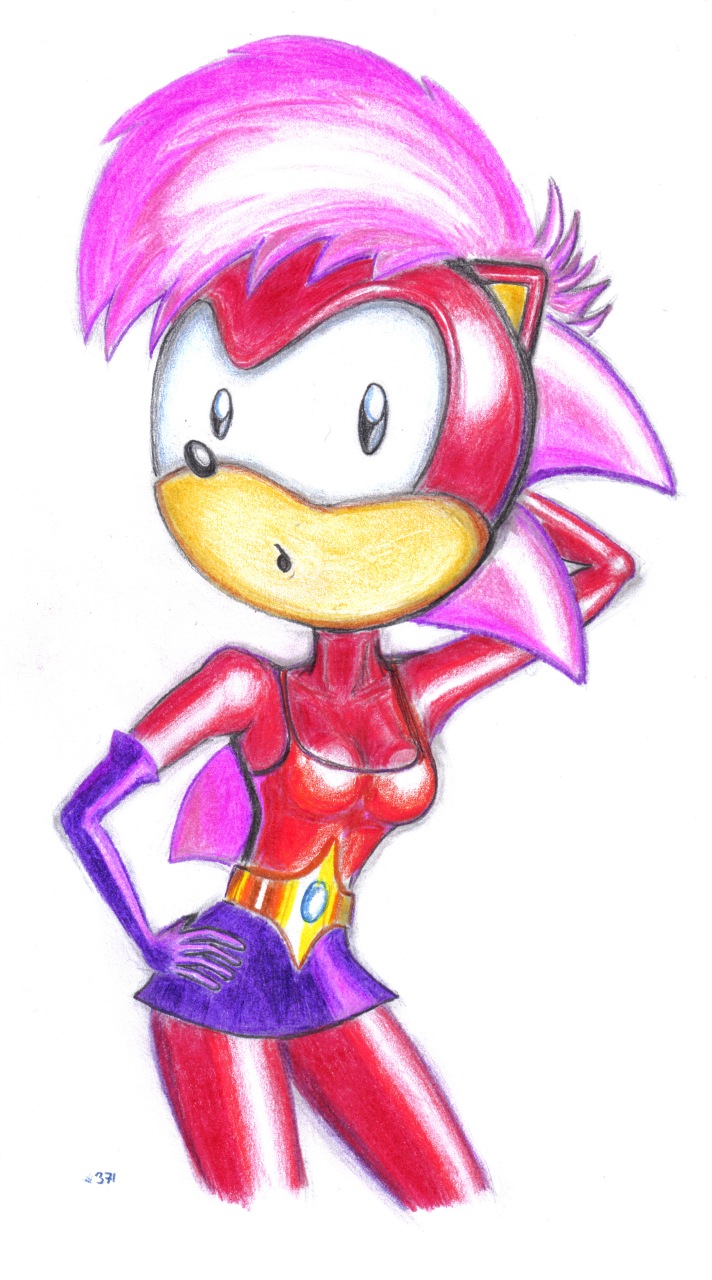 Description
I thought it was time for a new picture of Sonia, Sonic's sister from the cartoon Sonic Underground. The original one I did almost 2 years ago has been one of my more popular artworks, although that's probably got something to do with the length of time it's been on show.

This one took quite a long time to do, particularly the coloring (which, as usual, hasn't scanned very accurately). The sketch was quite easy for a change, it just seemed to work first time. I'm almost happy with the coloring, but it's frustrating that you can't erase mistakes once you've made them, as you can with grey pencils. The highlights on the original look pretty impressive, but they lose a lot of their subtlety in the scanning (Sonia's skin is kind of cherry coloured on the paper, going more orangey red near the highlights, whereas in the scan it looks like I've only been using one red pencil). Someday I'll get a super scanner and redo all these bits of work.

I kind of made a mistake in that I forgot to give her a glove on one hand, but actually I think it looks okay that way...

Let me know what you think.