Eirika ?? - Fire Emblem
Eirika ?? - Fire Emblem
Eirika ?? - Fire Emblem
by
p997tt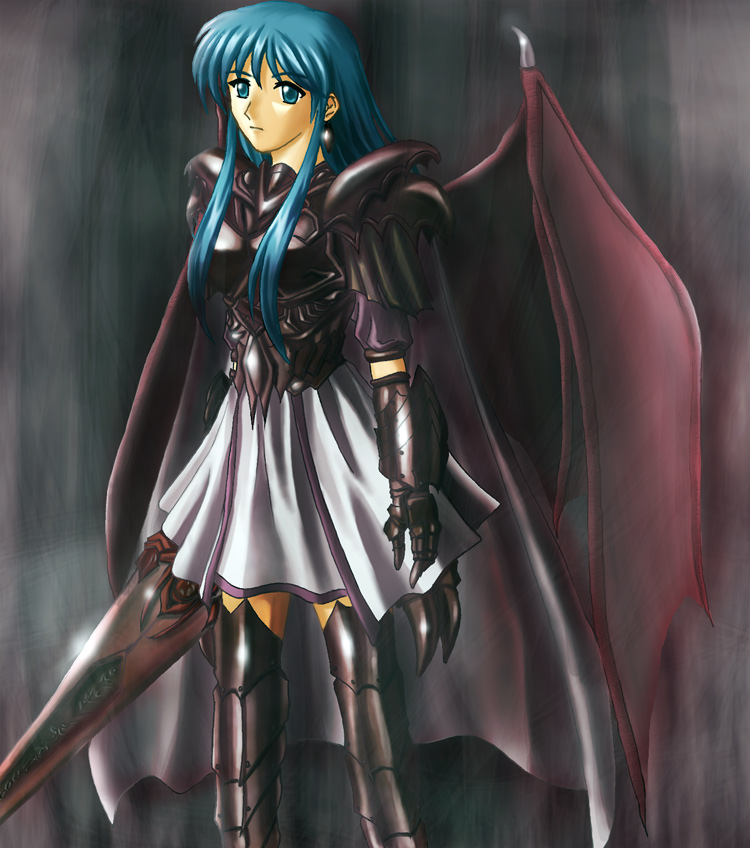 Description
This is something I just made up.

The character is supposed to be Eirika (Eilik) from Fire Emblem: The Sacred Stones. I was imagining what she would look like if she was a descendant from a dark dragon and her class is Dark Lord instead of the usual Lord. The armor and sword are made up by me.

Her pose is rather uninteresting as I just drew this for character design.

The A4 paper I drew on wasn't big enough otherwise I could've drawn her whole legs too...