Pencil Portrait - G.E.M.
Pencil Portrait - G.E.M.
Pencil Portrait - G.E.M.
by
p997tt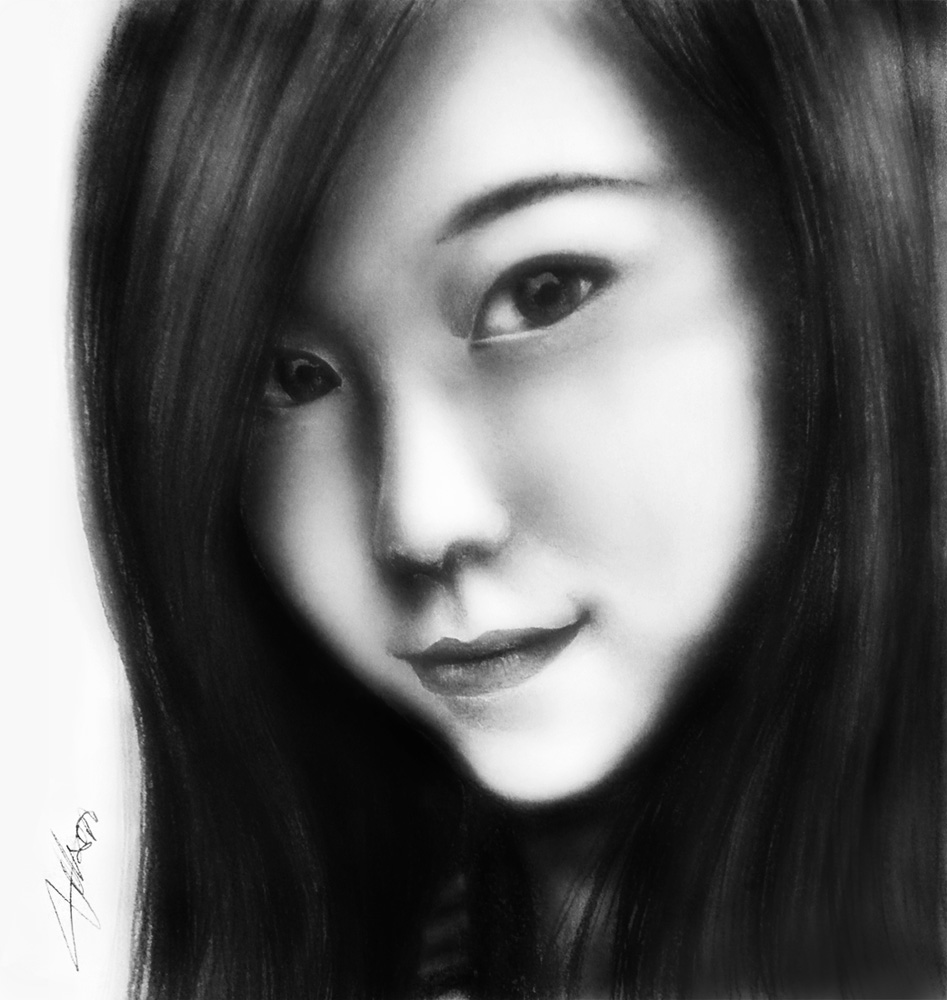 Description
I have been drawing anime my whole drawing life so a month ago I decided to start learning how to draw realistic portraits for a change. I have been using photos of my friends as practice and this is the first time I draw someone who is not a friend of mine.  She is Gem Tang, a singer from Hong Kong, although I've never listened to her music and in fact I don't even know much about her other than having seen some photos of her on the internet.

Also it has only been two months since I started learning how to use pencil for shading so I'm still learning a lot with each picture I draw. Everything from before this year was done with Photoshop (the newest one was from 6 years ago).

Still have a long way to go until I can get to the kind of drawing I want to achieve.
General Info
Comments
1
Media
Graphite pencil
Time Taken
4 hours
Reference
a photo of the real person I found on Google