Hula the Monkey
Hula the Monkey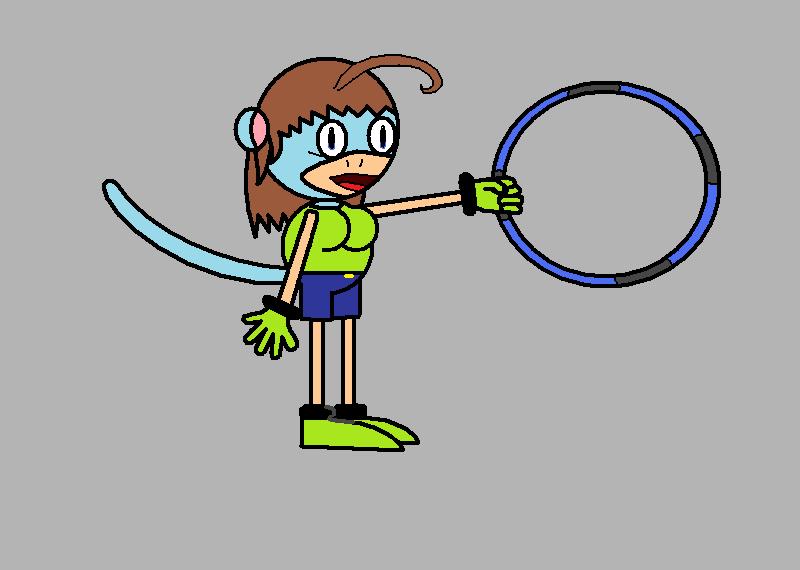 Description
Name: Hula Spinson
Age: 19
Fur color: Light Blue
Occupation: Ex-Circus Performer
Speicies: Monkey
Gender: Female
Super Transformation: Yes
Bio: Hula is a performer at the Mobius Circus. One day, her hula hoop broke in half. Hula was fired from her job. This made her very upset, but then she found a person who would fix it for free. The thing she didn't know about the man was that he was a mad scientest. After she learned that her hula hoop had electrical powers and could expand, she sets off for adventure to find a brand new job where her hula hoop can be useful.
She is a crazy, hyperactive girl who can sometimes be a bit overconfident.
Abilitys: She can roll inside the extended hoop, shocking opponents in her way.
She can use it as a battering item to slash opponents in the air or on the ground.
She can reflect projectiles by spinning the hoop.
Her super form transforms her into a ball of lightning.