Art Trades with Pacman64dx
Art Trades with Pacman64dx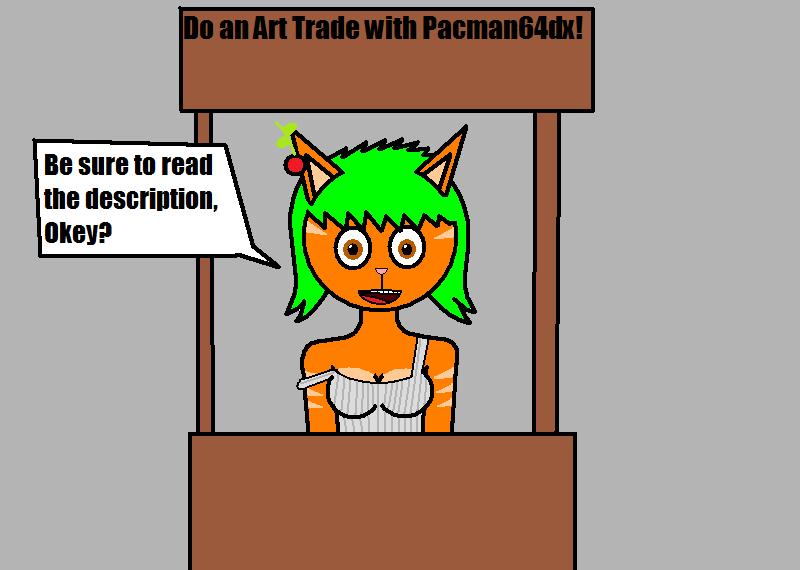 Description
That's right folks. I'm doing art trades!

How an Art Trade works:
You request me to draw one of your original character or your favorite cartoon or video game character and I'll draw it in my style, and you (the one who requested the AT) get to draw one of my characters in your own style.

Info-------
All of my work is done on MS Paint.
Taller characters will only exclude the lower legs and feet.
Smaller characters can fit the whole page.
The more fancy stuff on your character (E.G. Scarfs, hats, ect.), the longer the picture is going to be complete.
Sorry if I'm not able to respond quickly. I'm either busy or I'm on vacation

Will draw: Anthro/furry art, human, male and female characters, cute poses, swimsuits, and violent art.
Will draw nudity, but you must be over 18. Sorry for the strict rules.

Won't draw: Anything offensive to others.

If you have any more questions, type them on the comment booth. Thank you.