Young Dreams
Young Dreams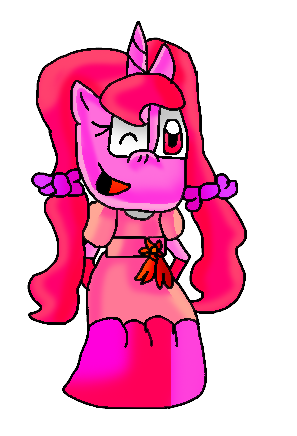 Description
This is Dreams as a 300 year old,10 years in ailcorn years!
About: Dreams was an adventuress child who did not like sitting around unlike her sister! The Dreams now is peaceful calm.
NOTES: Some of you may ask wait abit her color scheme ain't right? Well let me explain You know how people get older their hair color and stuff start's becoming more gray or something like that, As dreams got older her skin became lighter so did her hair, Nightmare on the other hand her color scheme became different not to age but due to the fact she was becoming evil. I will explain that in the comic.
Oh btw you don't have too,But please be alittle bit critical?
Dreams,
Drawing@mine