Help!
Help!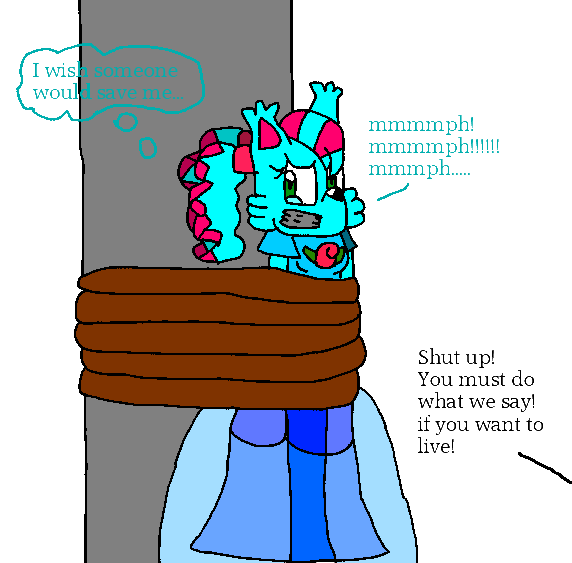 Description
Meme in a Damsel in distress situation.
No gag this time! it wasn't right for her muzzle, So Duct tape instead XD
Story? Not much all I can say is that some kidnappers though Meme was some rich person XD and kidnapped her XD
Not much let's hope someone will save her!
And yes? ypu can rp on this XD
Just don't go crazy.
Meme,
drawing@mine