Jade's ex girlfriend
Jade's ex girlfriend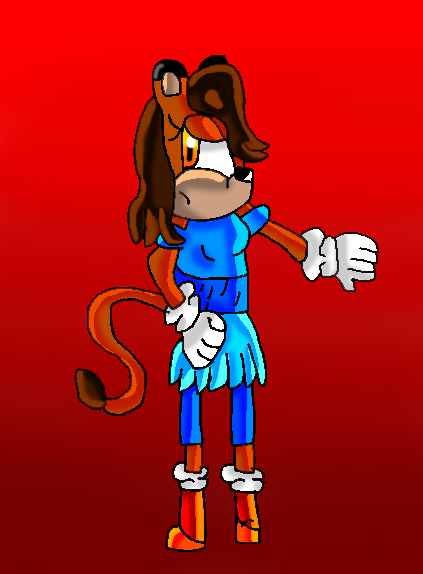 Description
This is the mother of Tawny and Nova, and the mate of Jade.
When They were teens they fell in love and and gave birth to Tawny and Nova, But somehow as she got older she got crazy and began hurting people,in fact one time when they were a party when Jade wasn't looking she attacked Fire coat leaving him a scar, Jade later found this out and argued with her, But then she left him with her daughters, making him a only father.
Her name is Zabby btw.
Zabby,Jade,Tawny,Nova,
drawing@mine