Tristan The Liger!
Tristan The Liger!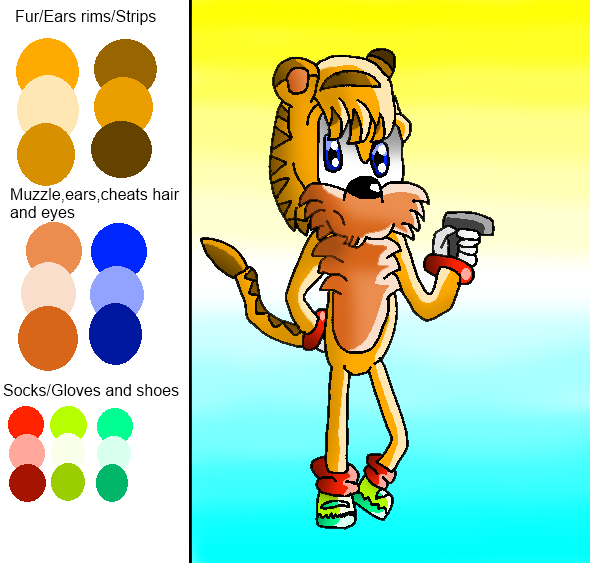 Description
Name: Tristan "Oscar" Robuck.
Age: 16
Birthplace: Savannah dodge.
Species: Liger (Tiger/Lion hybird)
=12pxGender: Male
Fur: Golden yellowish
Eyes: Blue
Alignment: Evil.
Likes: Hunting, Sleeping, Having power, Winning, Water.
Dislikes: Losing, Someone annoying him, His plans ruined, Making made fun of.
Ability: Swimming, Hunting, Using his gun.
In case your wondering what a Liger is? A Liger is made when a Female Tiger and Male Lion mate.And Yes they are real, But very rare, Liger can't be made in the wild, Only in zoos they are made. I think.