Aurora the unicorn!
Aurora the unicorn!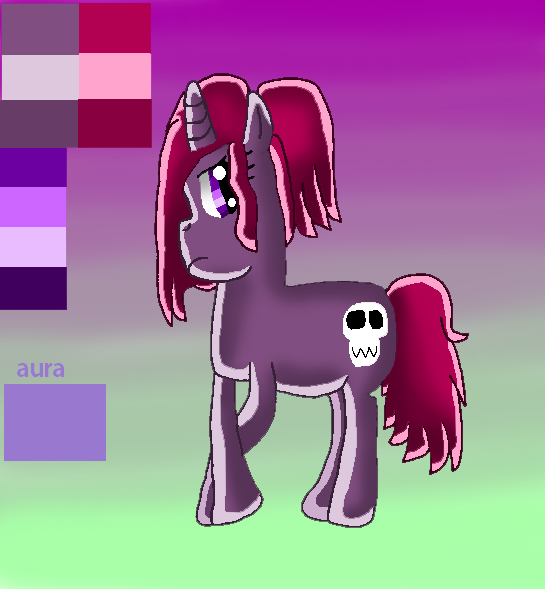 Description
Name: Aurora.
Gender: Female.
Occupation: fortune teller.(She can talk to sprints, Oh, And she's obsessed with voodoo)
Eyes: Purple.
Mane: Brilliant raspberry.
Coat: Grayish mulberry.
Magic aura: Very light purple.
Speical talent: She has contract with sprints, And she's can do voodoo, And she likes kidnapping colts, And sometimes mares if they get in the way, She lives a couple miles away from ponyville in the evergreen forest.
Aurora, This
drawing@mine