The Candymans greatest Creation
The Candymans greatest Creation
The Candymans greatest Creation
by
pebbles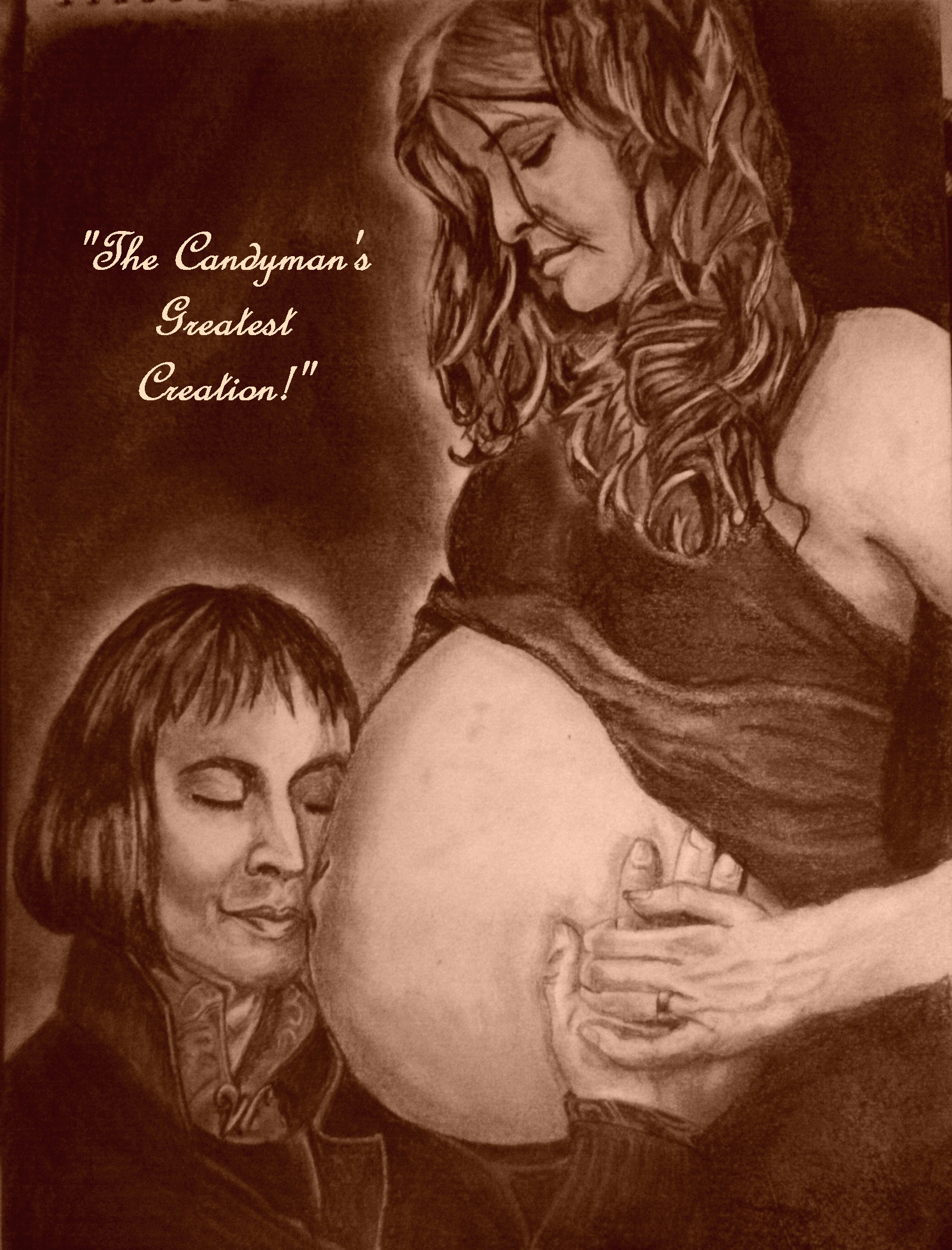 Description
"The Candyman's Greatest Creation"

[CAPTION] "Feel it, its kicking!" Ida said in surprise. Ida lifted her top, revealing her swollen belly nurturing their unborn child "Quick!" Ida grabbed Willy's hand and directed it to where the kick was last felt. He could feel it: the arrhythmic strokes of a tiny foot. Overwhelmed, Willy knelt down and placed the side of his cheek to her skin –Deep protective feelings stirred and a profound adoration for this tiny life held secure in his heart. Yes, this was definitely his greatest creation of all!

***********

This is an illustraton from a fanfic story called "A Fight for Love" It is Willy Wonka, his wife and their "little creation"

Sketched using HB, 2B and 7B graphite pencils. It was then digitally changed to Sepia (with help of a friend : Thanks Lefemme!!) to give it that warm feeling! This took me about 4 hours in total.

Please let me know what you think of this! Thanx!