My entry to Starry_Equines contest
My entry to Starry_Equines contest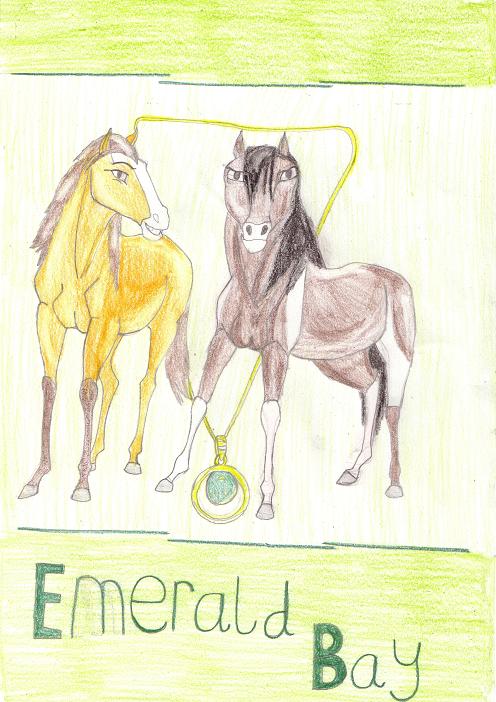 Description
Here is my entry to Starry_Equines contest! To draw a front cover for her story "Emerald Bay"

I know the anatomy is awful but I quite like how this came out anyway! The characters colours are a bit weird, but Starry_Equine said choose your own colours, so I thought i'd make them a bit different. :) Thank you Pookyns-5 for your life saving tutorials! They helped me a lot. And I referenced quite heavily on a Rain pic when drawing Magenta, so sorry that she looks a lot like her. *hides in a hole* and I drew my own necklace. :)

Anyway, hope this is what you had in mind Starry_Equine!

Please comment!
General Info
Comments
4
Media
Colored Pencil / Crayon
Time Taken
1hour and a half
Reference
what I said