Sphere!!!!!
Sphere!!!!!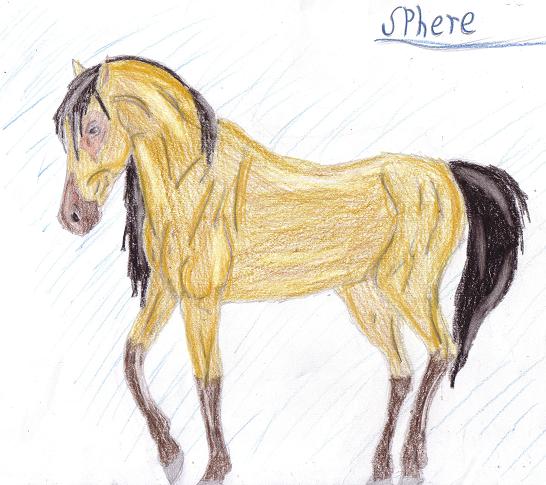 Description
This is my brand new Spirit OC Sphere!! He started out as a "dream horse" kit! Here's the story of Sphere! lol.
For my birthday I bought a "make your own dream horse" kit, where you can paint a plastic model of a horse. So I got ready and decided that I would paint Spirit, bit dorky, but there you go. I mixed the paint and put the first coat on, and it looked quite good, the I put the second coat on, but the colour was much darker, it came out more a mustardy brown, I got a bit annoyed and kept painting over, and it got darker and darker, so I gave up and decided to make my own horse. I still gave him the spirit like brown points and black mane and tail, but to make him different I painted a brown patch over his eye. The I named him Sphere cause the patch was quite round. lol. And so he was born!!!
This is a drawing of the exact same model.
He is not Spirit and Rains son! lol.

Please comment!
General Info
Comments
9
Media
Graphite pencil
Time Taken
30min
Reference
make your own horse model!