The Key To My Heart Badge"
The Key To My Heart Badge"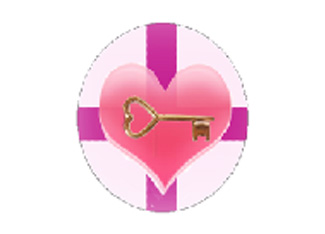 Description
:love: So after making the Ellie Badge I have been OBSESSED with creating designs for different types of badges with just bottle caps! :D (It's a good way to recycle too.) Once I get the material I'm creating every one of Russell's badge, and I'm creating the "Cherry Cola" Carl and Russell badge once I get another REAL bottle cap. I don't know how much of you noticed that briefly on the credits there was a cherry cola badge which I suspect they use for their own club. :love: (Come to think of it, there was another flavor too....)

Anyways, my boyfriend and I have a big evening planned for our Valentines Day, and watching Up together is one of the plans. :love: We've wanted to see it together for a while, it's sweet,touching, and in some parts romantic. Good for Valentines Day. (I'll be honest with you, I hate more mushy gushy love stories...except Titanic.)

I'm planning on the moment that Carl gives Russell the Ellie badge, I will present my boyfriend with "The Key To My Heart" badge. He's done so much for me. He's ALWAYS there when I need him, and he's never done a thing to hurt me..:aww: "To Key To My Heart" badge represents the significance of "The Ellie Badge," for the reasons of the Ellie badge, one being that it showed Carl had once again opened his heart to someone and let Russell in it. :love: As for me, since an ordeal I've suffered through a few years ago, I've been more protective of my heart and it takes a lot to wriggle yourself in. It's taken me two years to fully trust Billy, and this badge is to prove that he's succeeded in what very few people manage to do..

The actual design is a little bigger than the Ellie badge and the bottle cap is red.
General Info
| | | | |
| --- | --- | --- | --- |
| Ratings | | Comments | 1 |
| Category | Miscellaneous » Objects » Jewelry | Media | Digital drawing or painting |
| Date Submitted | | Time Taken | |
| Views | 727 | Reference | |
| Favorites... | 1 | Keywords | Love |
| Vote Score | 0 | License | Berne Convention |