The Little Merman
The Little Merman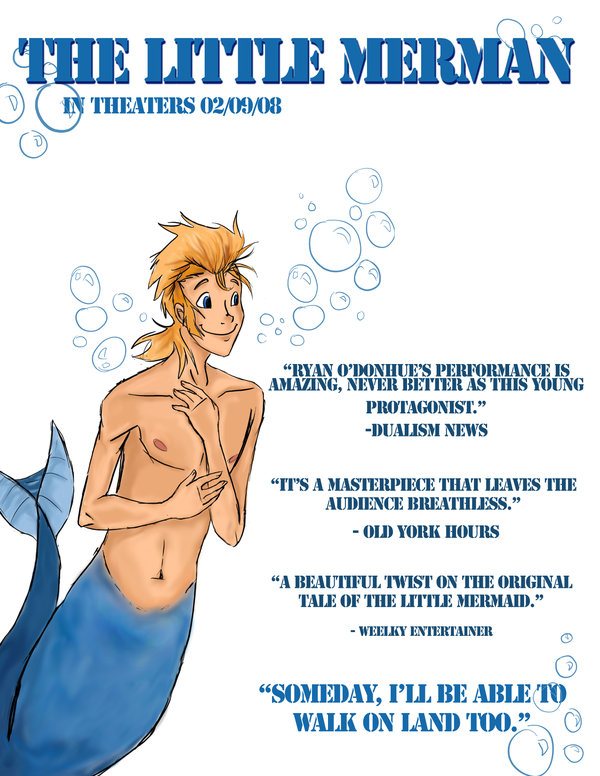 Description
Digital Design Project. :D

Well, it was going to be just PART a cover for a series trilogy, but since she only gave us a few weeks to do it, and she's not giving me the extra days from when I was absent, I pulled Demyx out from the big picture, and slapped him on here. This would be the movie poster, so now I have to do a billboard, then the design for the VHS tape, and a power-point presentation on it.
oh. the agony. D:

took about 3 hours to color, and I never finished it right. D:
General Info
Comments
2
Media
Other digital art
Time Taken
3.5 Hrs.
Reference
None.