Benjamin Sketches
Benjamin Sketches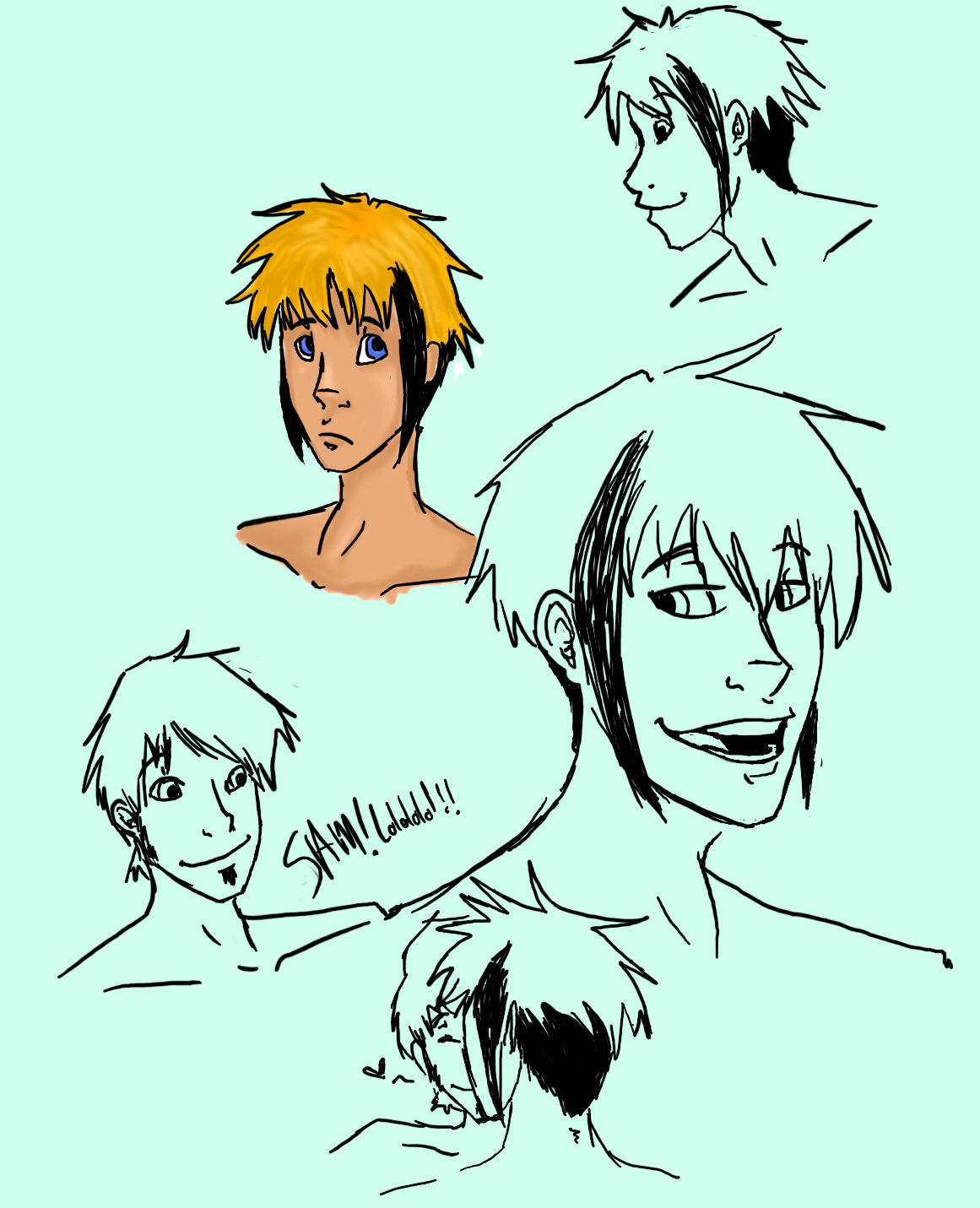 Description
Benjamin was born and raised in America, he doesn't know his mother- only that she was a Japanese woman who his father didn't particularly care for. His father instantly fought for custody not long after Benjamin was born, winning him because of strong financial status, as opposed to his mother, who had no job, and wasn't a legal citizen.

Ben was raised by a 'nanny' until he was nine, when his father fired the woman under the premise that Ben was old enough to take care of himself. His father neglected Ben for most of his life, which wasn't the most wise of choices.

Benjamin was left to his own devices, and often would leave their apartment to roam the hectic streets of New York. Of course, it wasn't long before Benjamin was found by a local 'gang' of kids who did free-running for competition against other gangs. They instantly took him in, teaching Ben how to condition his body and always pressing him further, making sure that he ran laps every day, and practiced jumping from his apartment stairs when he would leave and arrive home.

His father was unaware of these activities, because he didn't bother to take time to get involved in his son's life. When Ben was fifteen, one of the gang boys - a racing junkie by the name of Sam - let Ben ride shotgun in a race. Instantly addicted, Benjamin began to divide his time between free-running and street races. His poor grades dropped, as did his attendance record. He'd skip school to jump buildings, practicing for the day he'd be able to participate in one of the competitions, or to go to the body shop that Sam worked full time at, helping the other boy with any and everything he could. He was only fifteen, and falling in love with someone over four years older than himself.

Things began to get hectic not long after. The gangs were getting more vicious with their competitions, battling for territories, food, people.

Life.

When Benjamin was sixteen, he watched two boys hit eachother mid-jump from a rooftop and plummet to their deaths. Their gangs blamed one another, and the stakes rose higher. Benjamin stole cars to raise money for better training equipment. His GPA was 0.14, and his life was spirralling downward.

Two weeks before his 17th birthday, Benjamin was picked to join a free-running copetition as a jumper. It had gone horribly wrong when his opponent had shoved Ben at the last minute, causing him to hit the wall of the store they were jumping over, and break open the glass window, falling into the building and setting off all of the alarms. Bloodied and half-conscious, Ben couldn't escape the people grabbing at him as he was taken into police custody.

His father was infuriated, yelling obscenities at Benjamin- who stood behind prison bars, stitches running along the corner of his temple and disappearing into his hairline. In the end, Benjamin was sent to a boarding school in France as a type of 'social reform'. He left America without bidding adieu to any of his gang, or even uttering three simple words to Sam, words that he would never have known would have been returned.

-

He's viciously loyal to those he trusts- but he doesn't trust anyone as of yet, because its been betrayed far to much in his life. He's generally upbeat- but he's antisocial. Its as if, he talks to himself, gives himself motivation to do what he does, to keep hismelf happy. He's somewhat afraid to interact with others because he knows that his life in New York is widely known throughout the school - courtesy of Sissy witnessing him jumping off of the scool's cafeteria roof and landing on the ground in a roll before running off down the road towards where his Vespa was parked. He likes to talk about nonsense, and he has a generally good sense of humor. He's an adrenaline addict- which is why he loves both Free-Running and Street Racing. He doesn't like to be in relationships because he fears that they will become boring and redundant. He wants someone who will make his heart race, and he's easily dissappointed. He hates most men older than thirty, because they usually remind him of his father, which will set him off. He dreams of flying, its his desire, yet he was only in a plane once. (the trip to France) He loves the idea of being in the air, weightless, before hitting the ground and having to take off into a run so that his legs don't go into shock.

He has a sense of humility/modesty, and he's easily embarrassed, which is why he's always practicing to get better, so that he doesn't make a fool of himself like he did back in New York. He loves the color yellow- and Bumblebees, because they're fast, but they're not vicious like hornets or wasps. That is why he's called Bee.
General Info
Comments
0
Media
Other digital art
Time Taken
1.5 hrs.
Reference
none